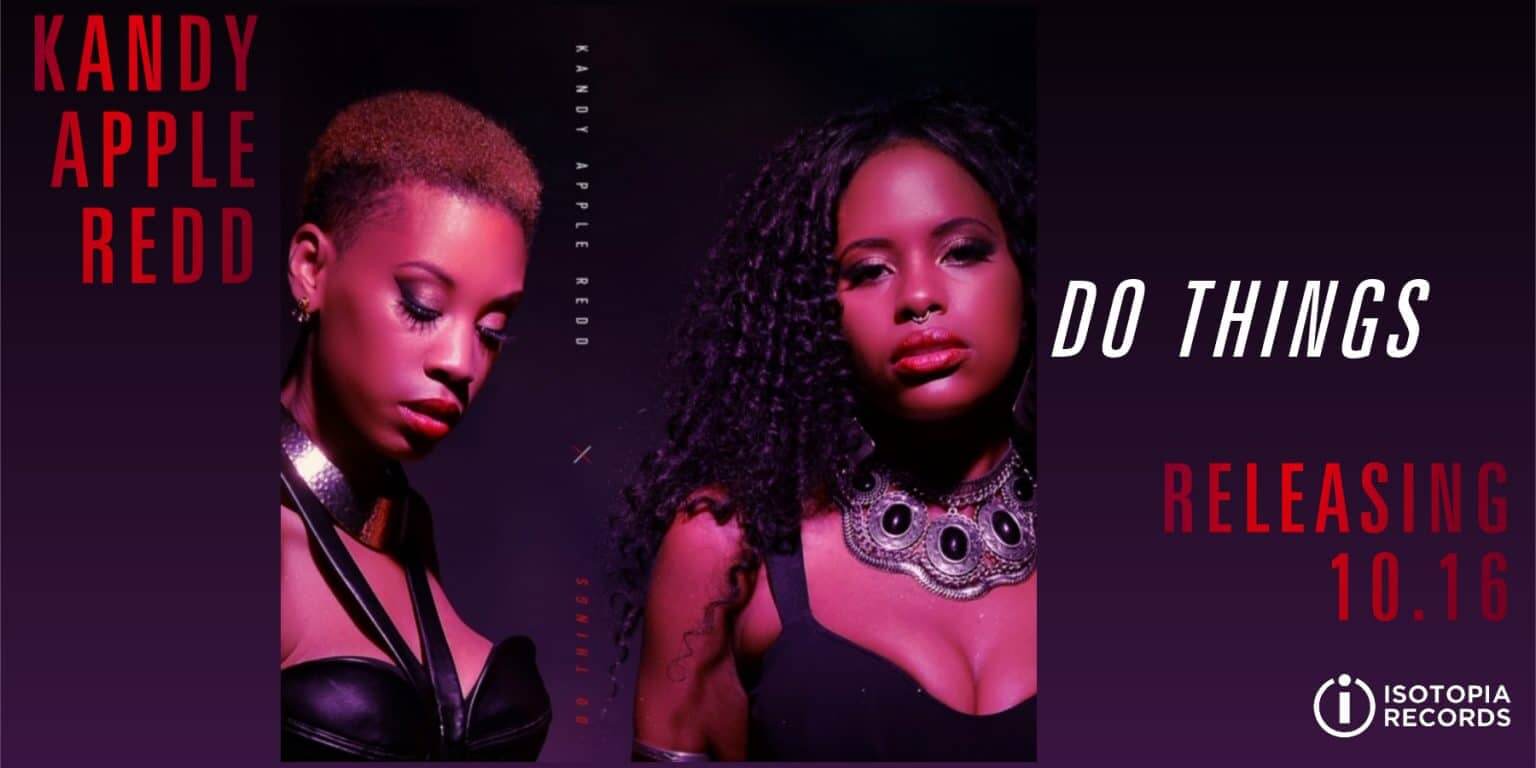 Lushly sensuous duo Kandy Apple Redd – DO THINGS:  This is my first listen to George Clinton's granddaughters Tonysha Nelson and Patavian Lewis, but after watching the lushly sensuous duo on their HOT new release, I'll be checking them out a lot more, that's for sure… the new release can be previewed on their FaceBook page, but in the meantime, here's an earlier video that will hip you to their style (slight language warning)…
…I'm assuming the new video will be available soon when you SUBSCRIBE to the Kandy Apple Redd, well worth it, 'coz you'll find many other great performances.
The "Do Things" video, directed by Gabriel Hart and produced by Constance Hauman, is crystal clear, with great shots all around town, in the subways and cruising the night… I particularly dug the night shots… I have NO doubt that DJ's (of all stripes) will be spinning this 4:21 over & over again!
Lovers will put this great song on loop to help them get "in mood"; you know, a glass of wine, lights down low & then "do things"… these young ladies are (without question) highly talented and know exactly how to get the point across for the viewer/listener.
I give Kandy Apple Redd a MOST HIGHLY RECOMMENDED rating, with an "EQ" (energy quotient) score of 4.99 for this super-fine & sexy video.  Get more information on the Kandy Apple Redd website.                                   Rotcod Zzaj
#Lushly #sensuous #duo #Kandy #Apple #Redd