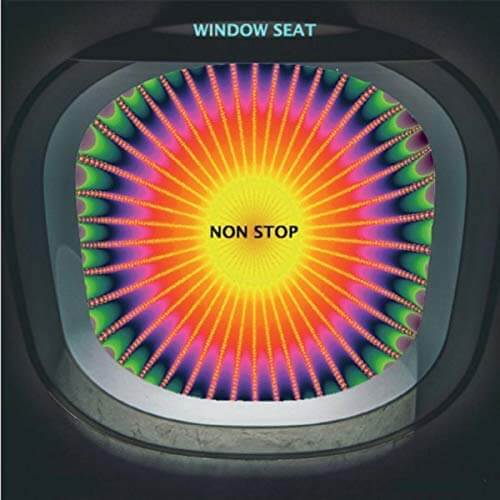 Steady cool music from Great Northwest Non-Stop – WINDOW SEAT:  My review of the Non-Stop group in issue # 138 gave them high marks, to be sure; guitarist JL Holmes makes sure I've always got their latest… on their third outing, they've added saxophonist Lucas Simpson to make it even more engaging!  The 5:52 "Cave Painting" takes you on a most pleasant journey, with swirling guitars & synth from JL, bass by Chris Holmes, percussion from Glenn Ayers, and Lucas's sax to round it all out for your ears!

I just loved the flute from Ken Wilson on the excellent opener, "Hypnotique", and have no doubt you'll dig it in a big way, too… Glenn's percussion on this tune is a perfect compliment to the flute!

One thing I didn't find (though I looked carefully) is a "live" video of the group in performance… that's something I'd love to see for their next release… of course, the music they create is what's really the important element, and as you listen to the high-energy on "Maile", you'll realize that they are top-of-the-line players, through and through… I particularly enjoyed the guitar solo on this tune.
After listening twice through the nine fine songs on the album, it was very obvious that my personal favorite is the 5:26 "Loose Goose Blooze"… this track also has great keyboard work by Mike Friedman, especially at the 3:15 mark… it's that guitar lead that "made" the song my favorite, though… some really high-end energy going on for this performance.
I give "Non-Stop" a MOST HIGHLY RECOMMENDED, with an "EQ" (energy quotient) rating of 4.99.  Get more information at Non Stop's FB page.       Rotcod Zzaj
#Steady #cool #music #from #Great #Northwest #Non-Stop