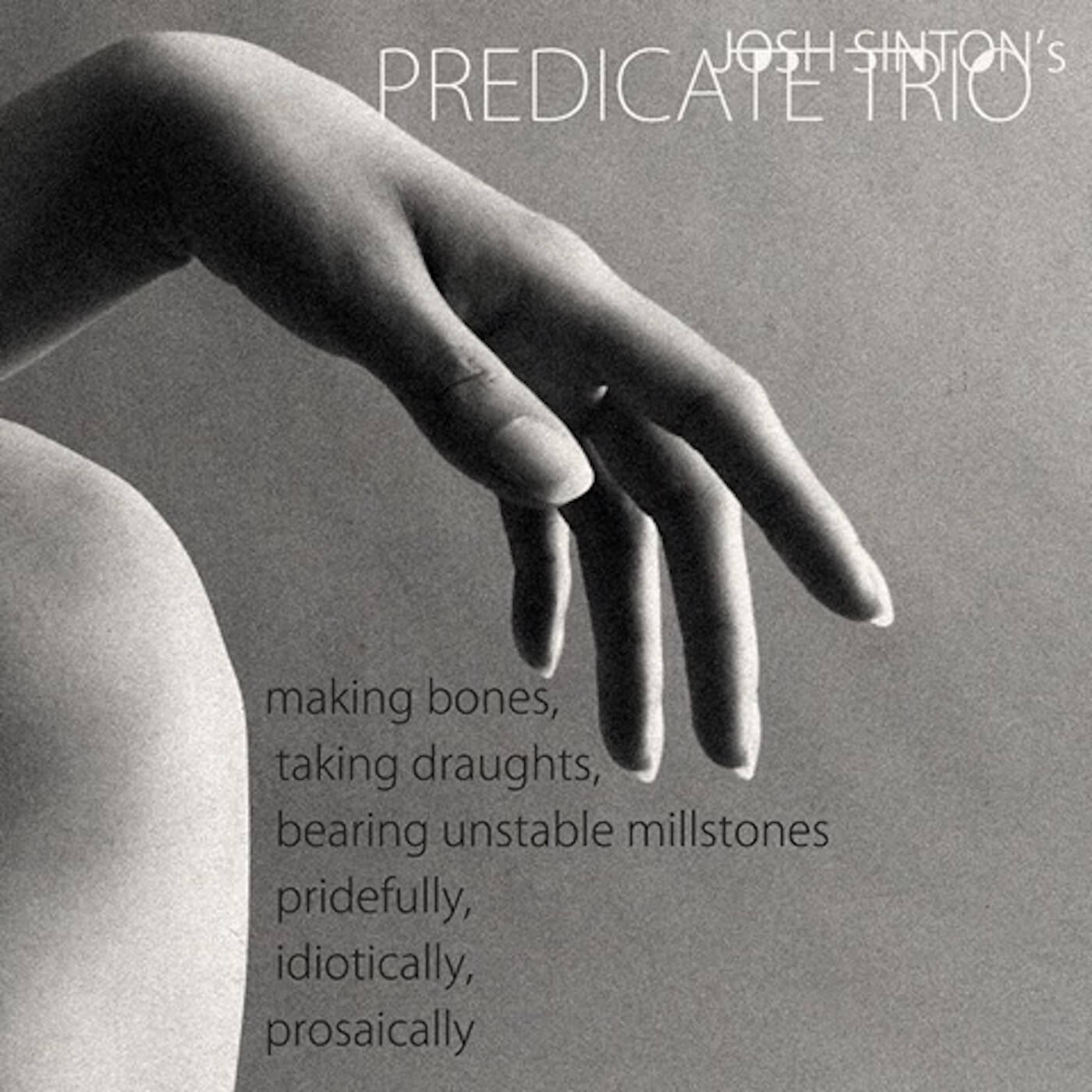 Sensually attractive original jazz Josh Sinton's Predicate Trio – MAKING BONES, TAKING DRAUGHTS, BEARING UNSTABLE MILLSTONES PRIDEFULLY, IDIOTICALLY, PROSAICALLY: Josh plays elegant baritone saxophone/bass clarinet, and is joined by cellist Chris Hoffman and drummer Tom Rainey in one of the most "different" albums you will listen to in 2018!  Don't believe me?  Just check out "bell-ell-ell-ell-ells"… each voice is clear on this nine-minute piece of wonderment, and will hold your ears engaged from the first bar to the very last…

The intro on "a dance" makes the piece feel less "dance-like" than you might imagine, but at the two minute mark, you can (easily) visualize each of the trio cavorting 'round the room in syncopated movement… an EXCELLENT 7:35 piece of music!
One of the things that is most difficult to do when music is being played "on the fly", so to speak, is to play so it doesn't sound "disjointed"… the trio achieves that goal admirably on tunes like the high-energy "blockblockblock"… a kind of "improv slam", yet totally accessible, even to the novice listener.
Of the nine performances offered up for your aural discovery, I found the 9:06 "unreliable mirrors" to be my personal favorite… the clarity of the recording and the free movements of the players epitomize what music really should be… just STUNNING!
I give Josh and his players a MOST HIGHLY RECOMMENDED, with an "EQ" (energy quotient) rating of 4.99 for this stimulating set.  Get more information on Josh's website.
#Sensually #attractive #original #jazz #Josh #Sinton's #Predicate #Trio