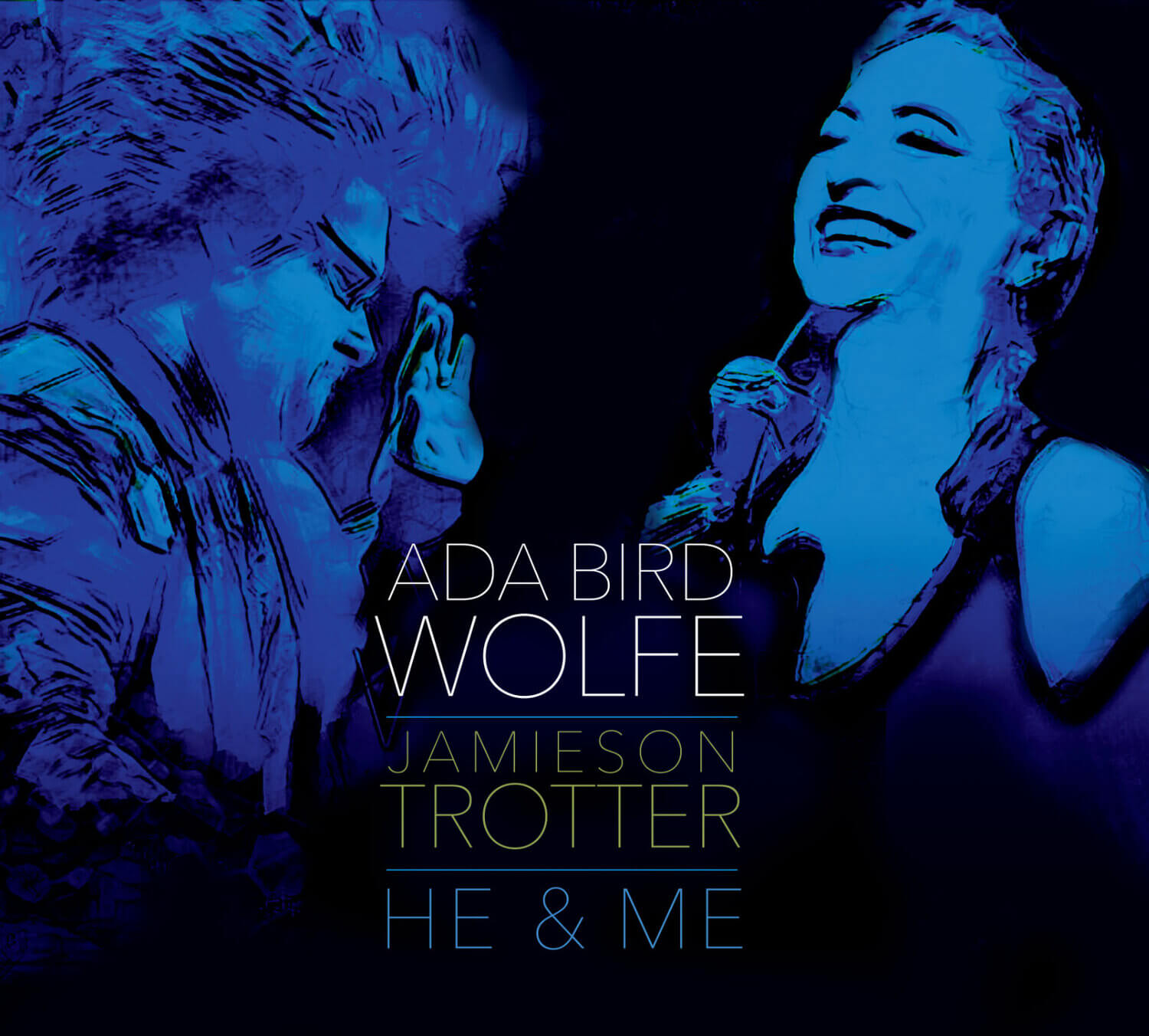 Vivacious vocal jazz and powerhouse piano Ada Bird Wolfe – HE AND ME:  It's been a while since I reviewed jazz vocalist Ada's "Birdie" album, where she got high marks from me… though I didn't find any LIVE videos from the new release, I recommend that you enjoy this earlier live performance first…
Ada's excellent work with jazz pianist Jamieson Trotter on this October, 2020 release is intimate and flawless through and through, particularly on performances like Dizzy's "Night in Tunisia" (samples will be added in when I'm told the album has gone live)… Ada and Jamieson make this tune their "own"… DJ's will be spinning this one often, I predict.
Ada wrote the lyrics for the bouncy and entertaining "Too Much Stuff", with Jamieson writing the music… full of humor and irony, this bluesy wonder is something all of us can relate to immediately… I totally DUG Jamieson's piano on this tune, too.
You won't believe your ears as you listen to the splendid and eclectic arrangement on "Blackbird"… every note on this performance is exciting… I will be spinning this one over and over again!
I always find artist originals bring me the most enjoyable, and the closer, co-written by Ada and Jamieson, "Done With That", is my personal favorite of the dozen songs offered up for this jazz journey… total skill on display here, folks!
I give Ada and Jamieson a MOST HIGHLY RECOMMENDED rating, with an "EQ" (energy quotient) score of 4.99 for this memorable release.   Get more information on Ada's page for the album.                                       Rotcod Zzaj
#Vivacious #vocal #jazz #and #powerhouse #piano #Ada #Bird #Wolfe