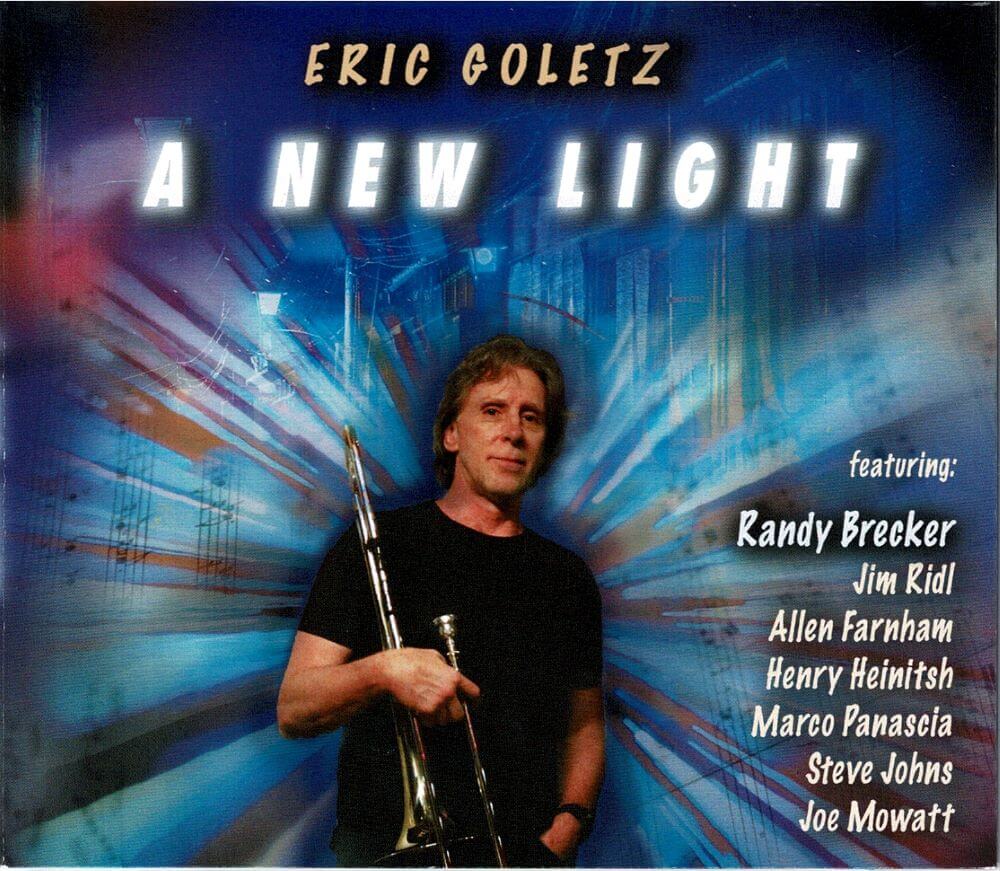 Unstoppable jazz energy Eric Goletz – A NEW LIGHT:  I was in total awe when I reviewed Eric's first album as a leader, "Into The Night"… on his second release, he leads a star-studded crew that blew me away – AGAIN (You'll hear Eric Goletz: trombone; Randy Brecker: trumpet; Jim Ridl: piano; Allen Farnham: piano; Henry Heinitsch: guitar; Marco Panascia: bass; Steve Johns: drums; Joe Mowatt: percussion; Tony Gorruso: trumpet; Freddie Maxwell: trumpet; Kent Smith: trumpet; Will DeVos: french horn; Bob Magnuson: saxophone, alto; Erick Storckman: trombone; Jonathan Greenberg: trumpet; Matt Ingman: trombone; Robin Zeh: violin; Paul Woodiel: violin; Michael Rotti: viola David Gold: viola and Sarah Hewitt-Roth: cello)… first, watch this preview clip for the release…
You'll be able to watch several other fantastic performances when you SUBSCRIBE to Eric's YouTube channel… I subscribed immediately.
If "groove" is what you're goin' for in your jazz listening experience, you're going to fall in love instantly with the 8:38 "Greene Street Groove"… the horn section is absolutely amazing on this track; blues & funk all the way… I predict this tune will be getting huge amounts of airplay on stations all across the globe!
The title track, "A New Light", leads off with a solid horn section supporting Eric's mighty mellow trombone for the entire 7:13 length of the tune… powerful and energizing jazz that just doesn't stop inspiring.
As soon as I got past the short intro to "Edge Of Night", it was crystal clear that it's my choice for personal favorite of the eleven exciting tunes Eric offers up… the hard-driving guitar helps to propel the song into the outer edges of the jazzosphere… SUPER jazz!
I give Eric and all his players a MOST HIGHLY RECOMMENDED rating, with an "EQ" (energy quotient) score of 4.99 for this high-energy, high-quality jazz experience.  Get more information on Eric's website.                                  Rotcod Zzaj
#Unstoppable #jazz #energy #Eric #Goletz