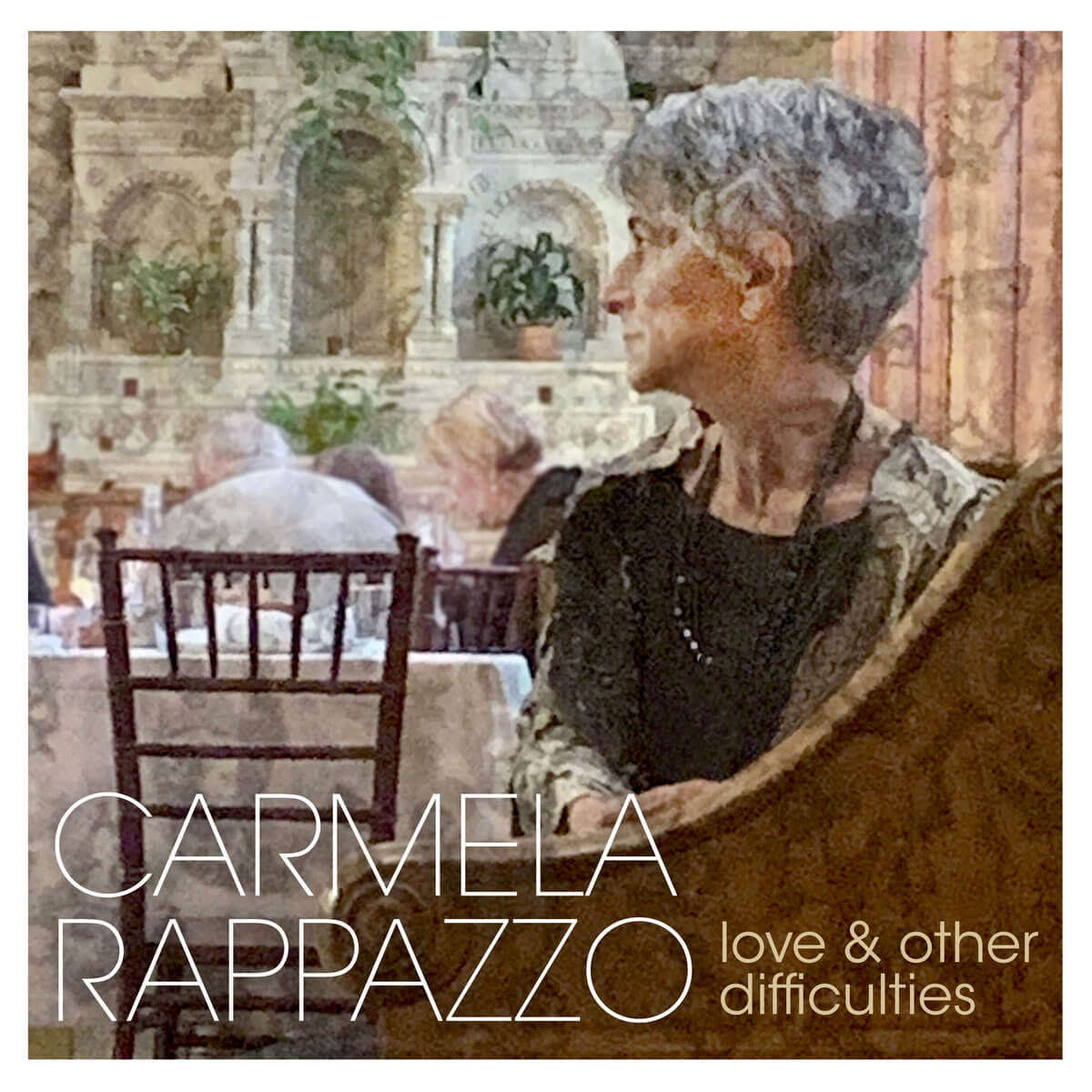 Sweet southern jazz vocals Carmela Rappazzo – LOVE AND OTHER DIFFICULTIES:  It's been a while since I reviewed Carmela's sweet southern jazz vocals on her "Howlin' At The Moon" album… she's back with a richly lush new album… first, I recommend that you check out one of her LIVE performances in New Orleans to get a sense of her unique style…
…& since you're right there, anyway, be sure you SUBSCRIBE to Carmela's YouTube channel…
Carmela's performance of Hoagy Charmichael's "Skylark" is perfectly paced, yet full of high energy… I predict that jazz DJ's around the globe will be adding this tune to their playlists often!
Joining Carmela's vocal magic are Oscar Rossignoli playing piano, Martin Masakowski on bass and Doug Belote doing drums, and you'll hear their love of playing together as you listen to a tune I keep hitting replay on – "Cicadas" is truly a winner.

Carmela says (in her own words) "my take on love songs and all that love brings into our lives" in regard to the album, and as you listen to the 4:14 "Love Tune 4 Real", you'll quickly realize you're in the presence of true jazz vocal mastery… I totally loved this performance!
I fell in love instantly with "Sweet Sleep"… images of those romantic movies we all used to watch will come right to you as you listen to this tasty tune.
My choice for personal favorite of the thirteen tantalizing songs Carmela offers up was easy… her vocal magic on Billy Strayhorn's "A Flower Is A Lovesome Thing" is (I believe) the best performance of the tune I've ever heard!
I give Carmela and her fellow players a MOST HIGHLY RECOMMENDED rating, with an "EQ" (energy quotient) score of 4.99.  Get more information on Carmela's website.  Rotcod Zzaj
#Sweet #southern #jazz #vocals #Carmela #Rappazzo