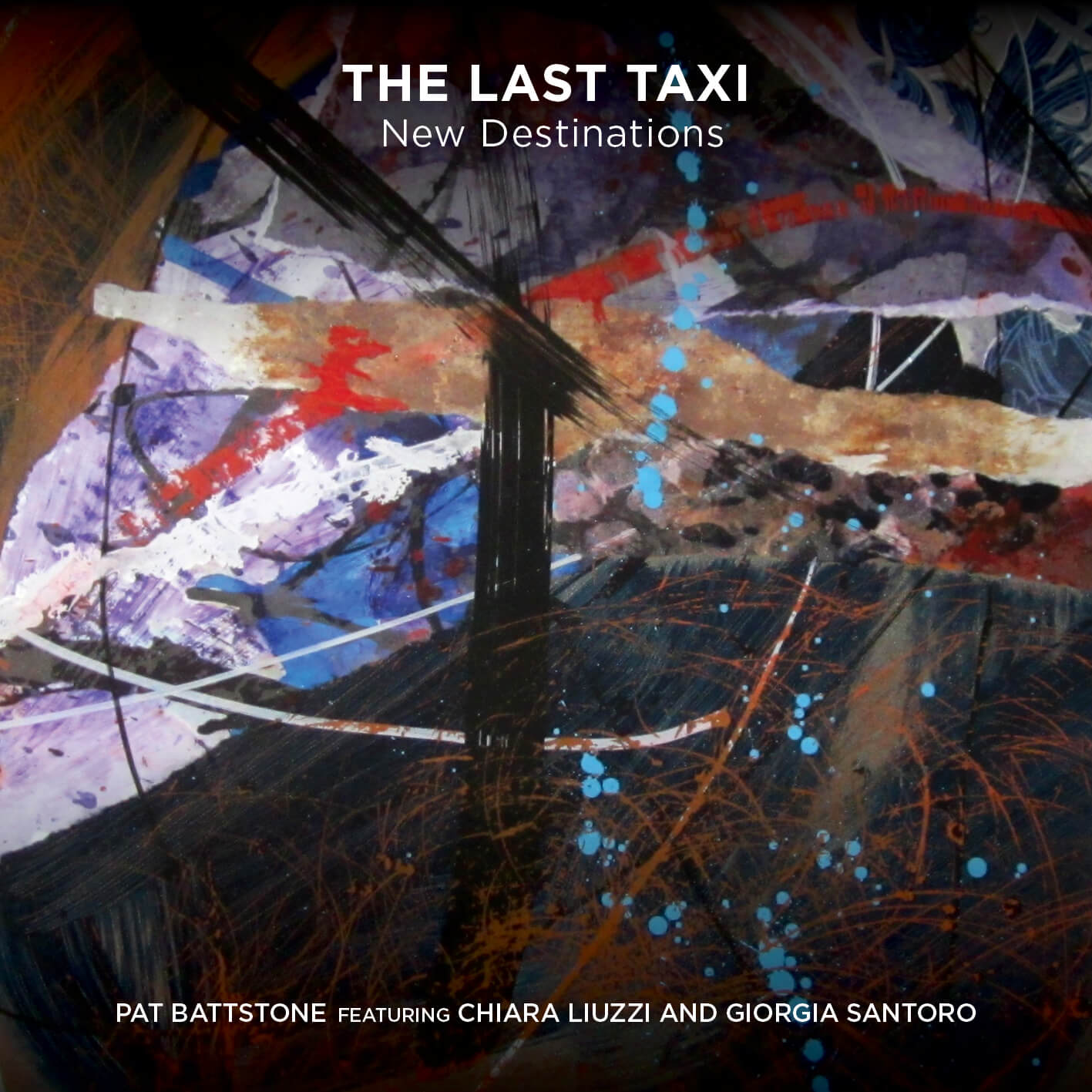 Surprisingly wondrous international improvisation Pat Battstone featuring Chiara Liuzzi and Giorgia Santoro – THE LAST TAXI/NEW DESTINATIONS: Those in our audience who have performed live improvisations are going to be (quite simply) AMAZED by this thirteen song album!  It was recorded in Italy, and includes masterful sonic artistry from Chiara Liuzzi – Voice, electronics, and sound objects; Giorgia Santoro – Flute, bass flute, bansuri, xiao, piccolo, voice, effects; Adolfo La Volpe – Guitar, live electronics; Giacomo Mongelli – Drums; Chris Rathbun – Bass and our friend Pat Battstone – Piano… as I said – your ears are going to just go – WOW!  Before I even get started on the review, I most STRONGLY recommend that you watch this clip of the group LIVE in PERFORMANCE:
…this short clip didn't include all the players, but you'll get the idea… these folks create absolute MAGIC together.
One of the best examples of their wizardry together is on "All the Birds have Flown"… Pat's piano swirls in, about, 'round & through the air currents much as you would see in visions (or nightmares, perhaps) of birds flying every which-way… an absolutely stunning improvisational ride!

Though it's a really short tune (1:53), I found the guitar/drum combinations on "Escape Syndrome" to be a totally amazing sonic experience… the group certainly approaches everything from a "POWER" standpoint.
Most readers here know that I got my start in improvised music (and spoken word); as a veteran of that scene, I will tell you right now that you have NEVER HEARD a better improvised performance than on "The Markets of Marrakech"… the "buzz" that starts it off segues very nicely into a whole plethora (in other words, an abundance) of intricate little snatches that can't help but affect your psyche… TOTALLY great!
I always pick a favorite, and out of the thirteen unique improvised performances on this release, it was (clearly)"Absinthe" that got my nod for personal pick… I just LOVED the vocal work on this one – and all the players contributed to one of the most inspiring and unique improvised performances ever.
I give Pat, Chiara, Giorgia and all the players a MOST HIGHLY RECOMMENDED, with a (perfect) "EQ" (energy quotient) rating of 5.00… which means that this also gets my PICK for "best all-around musical magic".  Get more information on Pat's website.          Rotcod Zzaj
#Surprisingly #wondrous #international #improvisation #Pat #Battstone #featuring #Chiara #Liuzzi #and #Giorgia #Santoro