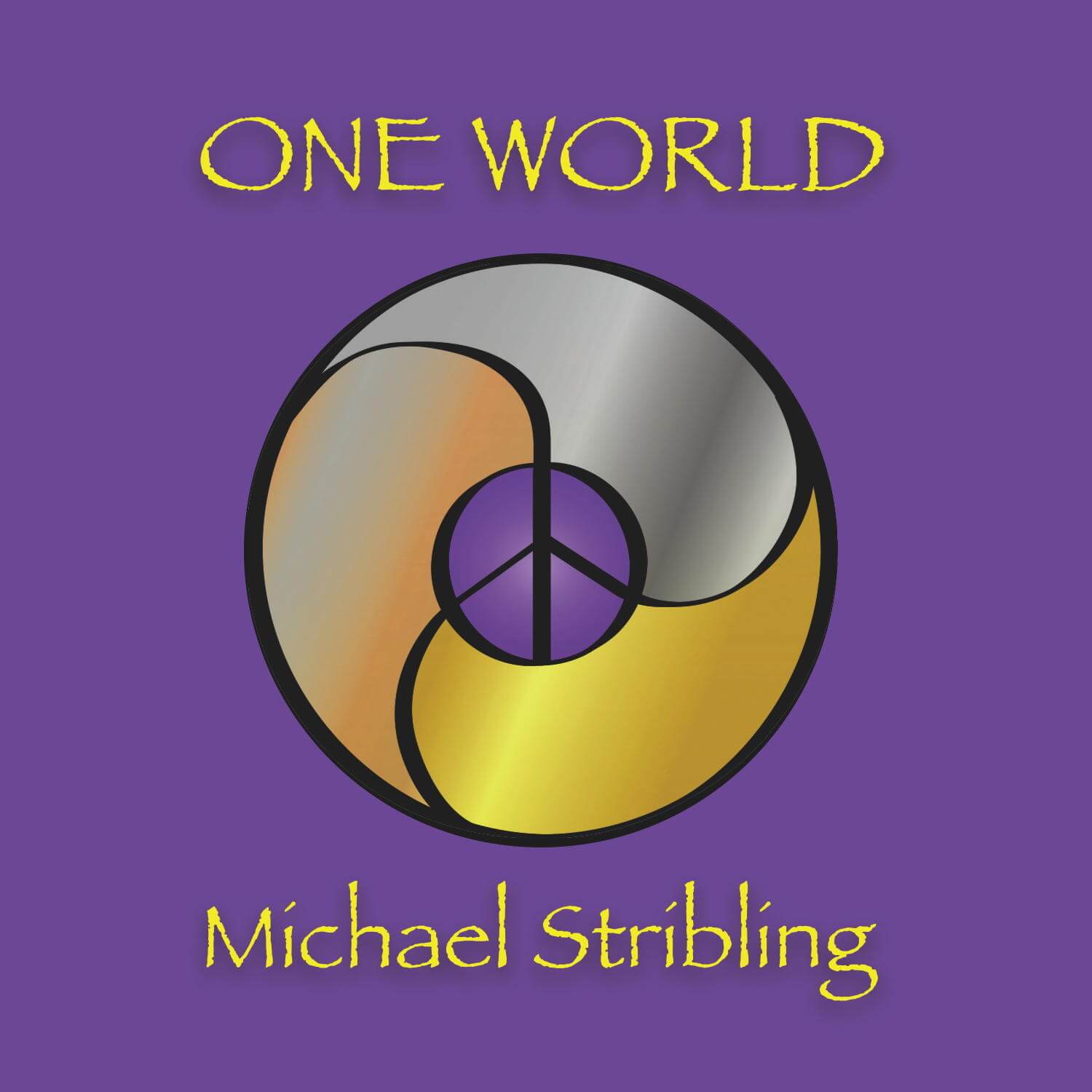 Superbly crafted musical diversity Michael Stribling – ONE WORLD:  It's been a while since I last reviewed Michael's superbly crafted musical diversity on his "Union" album; Michael's music has always been welcome here, and his new release, "One World", is a stunning example of how creativity can enhance our lives and help unify our spirits, even at times when we are facing challenges. The cultural blending Michael weaves in, around and through his music are just what you need to overcome negative energies!  Michael's new album releases in August, 2019, so there aren't new videos yet, but you can find many exciting videos from his earlier releases by SUBSCRIBING to his YouTube channel – I did.
I will come back and add samples when they're available, but for now, you'll just have to "trust my ear"… what's most notable on this new album is that Michael has captured the sound and feel of different cultures 'round the globe… tunes like "African Marketplace" have wonderful percussion and convey that sense of the joy of living that we all need in today's often-troubled world… I believe this song will be getting MAJOR airplay on all different kinds of stations as soon as it's officially released!
The opener, "A Gathering of the Elders", will help to calm any inner turmoil you may be experiencing as the old ones summon helpful spirits forth from the fire… there is a LOT of movement on this one, and I wouldn't be surprised to see you chanting and dancing right along with these shamans.
The haunting orchestral weave on "Across the Moor" will hold you spellbound, and when the flute sounds kick in, you will find yourself soaring above the fray; realizing that life was meant to be LIVED… again, Michael's mastery at weaving different sonic pieces together will astound you… I believe this song will be nominated for (and WIN) awards… a truly wonderful listening experience!
Of the fifteen aural adventures Michael has offered up, I found the title track, "One World", to be my personal favorite… you will find yourself hitting the replay button on this tune over and over again… the guitar work is exquisite.
I give Michael a MOST HIGHLY RECOMMENDED rating, with an "EQ" (energy quotient) score of 4.99 for this most memorable musical wonder!  Get more information on the new album as it becomes available at Michael's Leela Music site.          Rotcod Zzaj