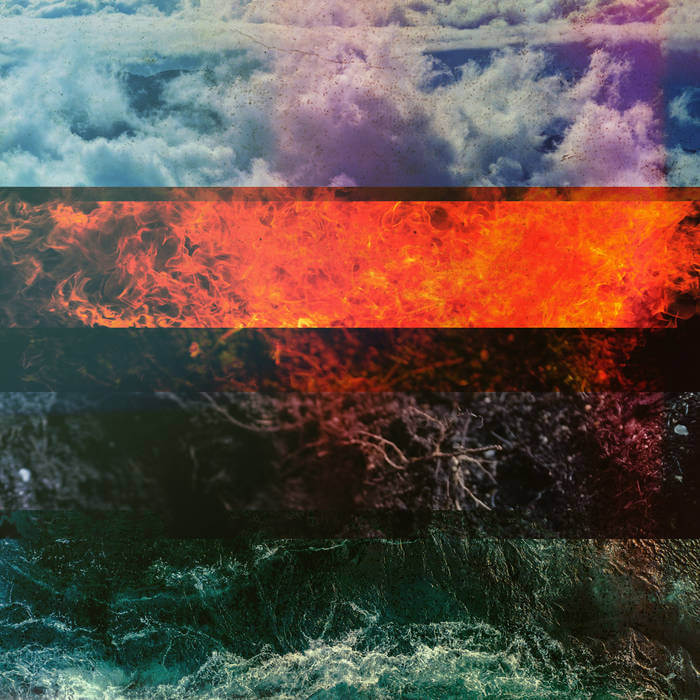 Stimulating unique jazz Madre Vaca – THE ELEMENTS:  My review of this group's "WINTERREISE" album last summer was my first exposure to their stimulating & unique jazz, but with the release of this new album, I can tell you that they're going to continue to skyrocket to the top of jazz charts all over the world.  I've included the video from the last album until they post new content on the Madre Vaca page (hopefully, prior to the new album comes out)…
Each of the players (Jarrett Carter on guitar; Thomas Milovac doing bass; Jonah Pierre on piano and Benjamin Shorstein doing drums) contributed one composition in line with the elements theme, and the results are simply astounding… as I listen to the changes on the opener, "Fire" (samples not available until the 12 June, 2021 release date is closer), I am just thrilled… superb changes abound, and you will be transported to brand new jazz realms… each player gives their FULL energy to the performance… this is THE best jazz quartet tune I've heard (yet) in 2021!
"Earth" gives the listener deep movement, way down under the magma, to be sure… the interplay between all four players is totally dynamic – but I (most STRONGLY) recommend that you listen (uninterrupted) with your headphones on.
I had (absolutely) NO trouble making my choice for personal favorite of the four (long) tunes offered up… "Water" starts off in slow-mode (a bubbling underground spring, perhaps), but by the 5:05 mark, progresses to one of the most powerfully solid jazz tunes you'll listen to in 2021… I just LOVED this song!
I give Madre Vaca a MOST HIGHLY RECOMMENDED rating, with an "EQ" (energy quotient) score of 4.99 for this totally unique jazz experience.  Get more information, & purchase the album on the BandCamp page for the release.                     Rotcod Zzaj
#Stimulating #unique #jazz #Madre #Vaca