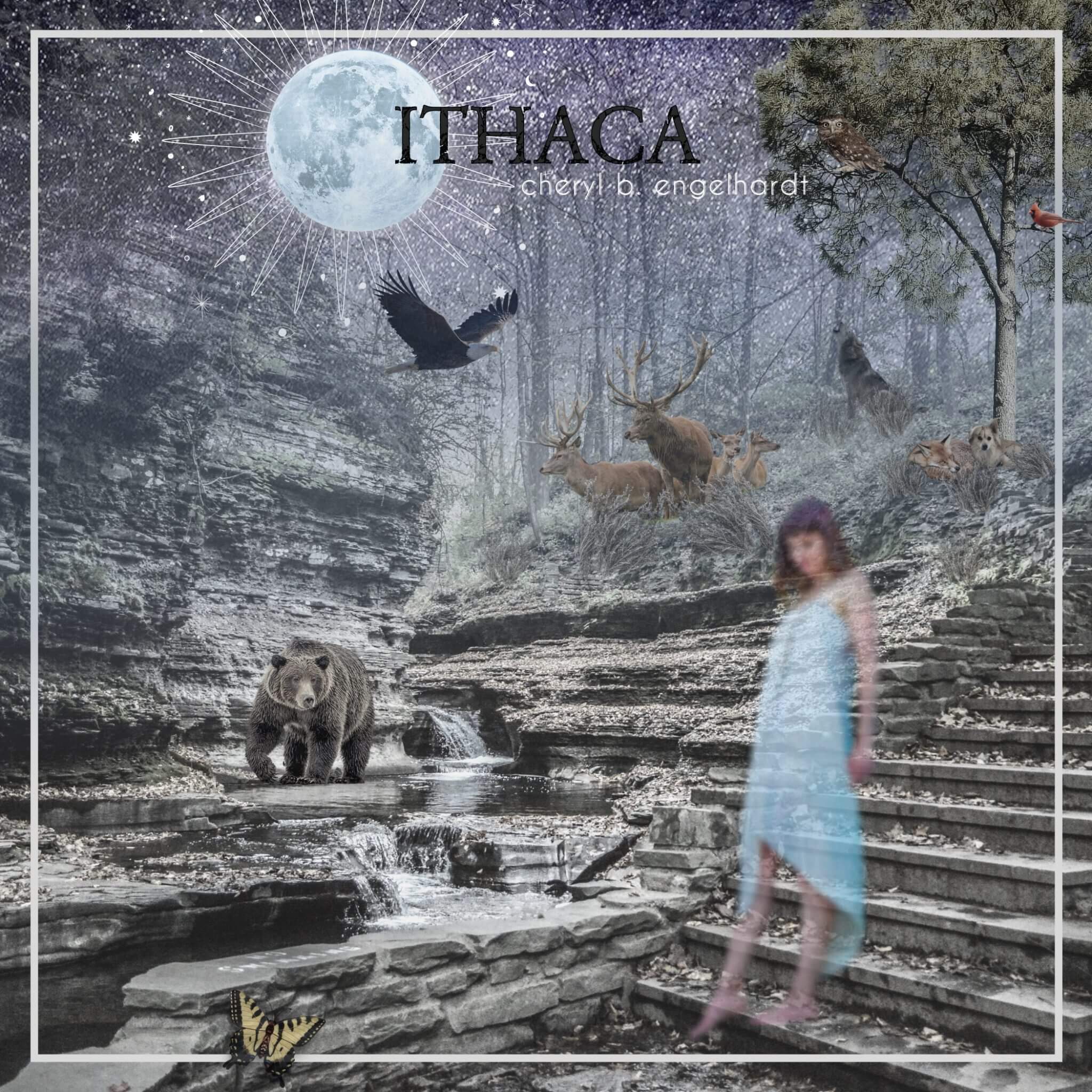 Uplifting healing vocal Cheryl B. Engelhardt – ITHACA:  Last year, right about this time, I reviewed Cheryl's unique meditation album, "Luminary", and was impressed so much that I gave that album a "PICK" for "most exciting new meditation"… you can enjoy the magic Cheryl created on that album in the video below…
I most strongly recommend that you SUBSCRIBE to Cheryl's YouTube channel, where you'll find other live performances, as well as other albums from her.
You won't find samples of "Ithaca" available yet, as it's not officially releasing until 23 April, 2021… I can tell you from my long experience with healing music, though, that it's going to be an "instant winner"… it's like waking from a long dream and realizing that all the things you've hoped for are going to be within reach again… Cheryl's piano blends seamlessly with rich angelic voices to help you see the dawning of new horizons.  I fell in love with this tune by the second bar!
The single is part of an album to be release later titled "A Seeker's Slumber"; I can hardly wait to hear the complete album… there's a very good reason why Muzique Magazine named Cheryl a "female artist ready to breakout in 2021".

I give Cheryl a MOST HIGHLY RECOMMENDED rating for this single, with an "EQ" (energy quotient) score of 4.99.  Get more information on Cheryl's website as it becomes available; you can also listen to this single on SPOTIFY.              Rotcod Zzaj
#Uplifting #healing #vocal #Cheryl #Engelhardt