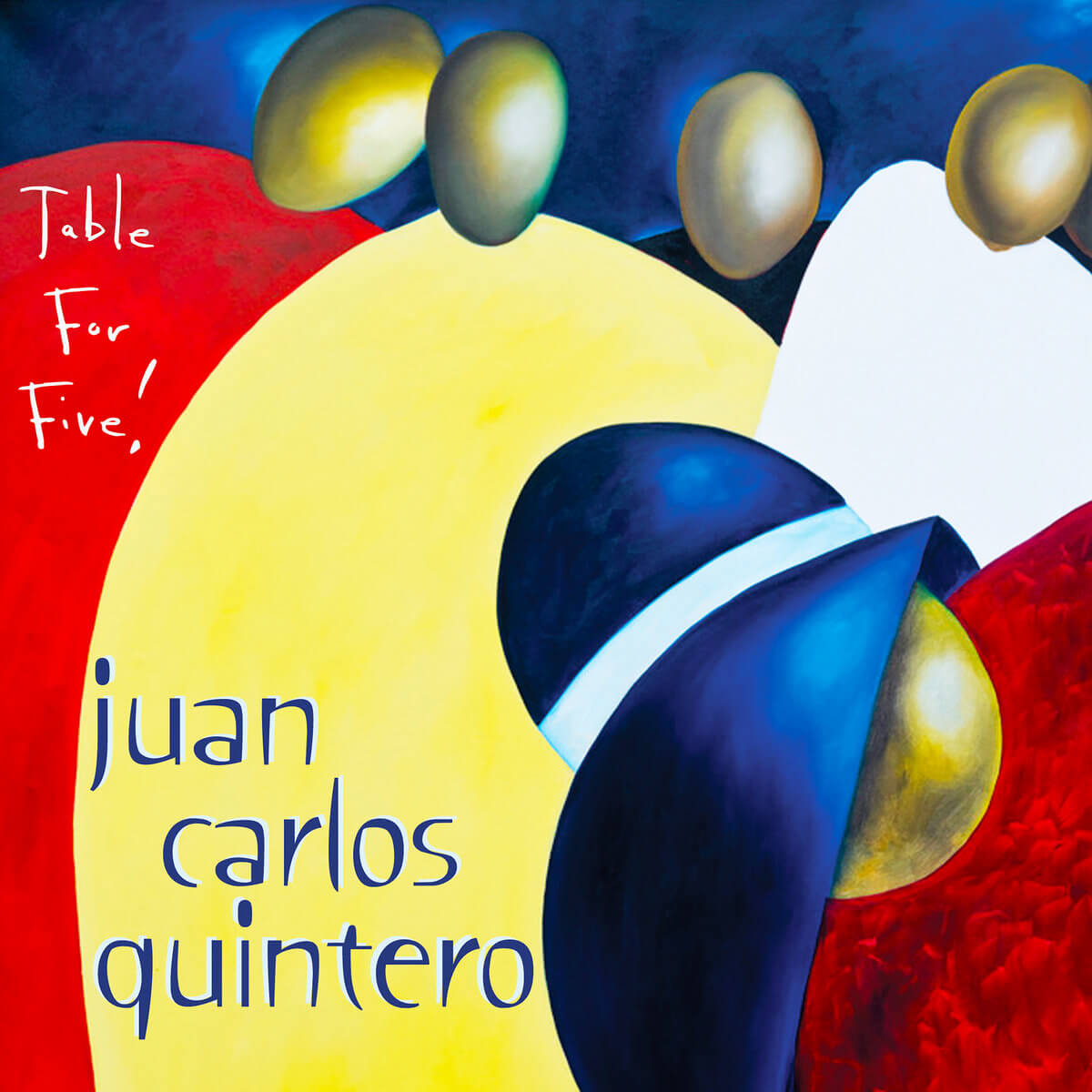 Passionate Latin jazz Juan Carlos Quintero – TABLE FOR FIVE:  I was first exposed to guitarist Juan's music when I reviewed "Caminando", about this time last year… "impressive" was the keyword, and he takes it up another notch with this passionate Latin jazz release… here's a sampler from the album to enjoy first…
When you SUBSCRIBE to Juan's Moondo Music channel on YouTube, you can enjoy several of his other albums, too.
Juan's superb guitar work is well complimented by bass from Eddie Resto, piano by Joe Rotondi, percussion from Joey DeLeon and drums by Aaron Serfaty… DJ's will be falling in love with tunes like Juan's original "Porque Si Quires" (Because If You Want)… an excellent jazz experience!
I found the groups performance of Horace Silver's "Song For My Father" to be most attractive, and have no doubt you will, too… I'll go so far as to say that this is one of the most unique and captivating performances of the song I've ever listened to.
You'll feel the party atmosphere charging you up full of life as you listen to the title track, "Table For Five"… you might as well mix up a Cuba Libre to sip on, 'coz the song will put you in the mood (and in the groove)!
It was the gently moving "Manhã De Carnaval" that captured my vote for personal favorite of the ten terrific tunes Juan offers up… this tune was so good that it got a spot on my iPhone player, too.
Juan and his players get a MOST HIGHLY RECOMMENDED rating, with an "EQ" (energy quotient) score of 4.98 for this excellent jazz excursion.  Get more information on Juan's website.                                  Rotcod Zzaj
#Passionate #Latin #jazz #Juan #Carlos #Quintero