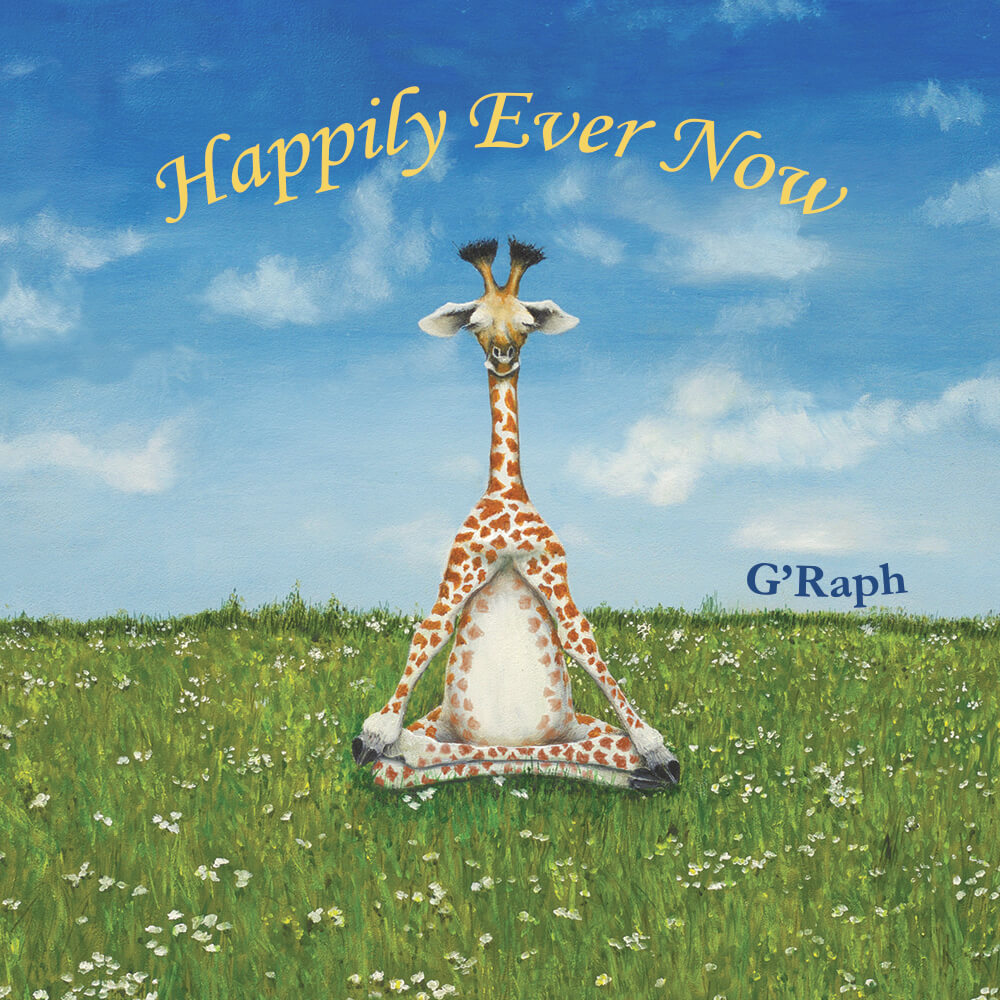 Magical music lessons for kids G'Raph – HAPPILY EVER NOW:  "G'Raph" is actually one of our favorite artists, Raphael Groten, who I just recently reviewed for his "Potential" album… as G'Raph, he creates magical music lessons for kids (that's kids from ages 1 to 100, methinks) that are totally professional and inspiring… to get an up-close look at what he's done with this, I (most strongly) recommend that you watch him play "Hands In The Water" first; then, be sure to subscribe to his G'Raph channel on YouTube.
"Happily Ever Now" (get a SNEAK PEEK now), the title track, is one of the cutest children's stories you'll ever listen to… I absolutely loved the integration of kids laughing… DJ's will be trying this out for their playlists quite often, I predict!
The sound effects are amazing, especially on tunes like "Monster Truck"… call and response with the kiddos will have you clapping your hands and singing right along with them, lol.
You'll get a real feel for the pain a diaper change can bring on as you listen to the (totally) cute "Baby Blues"… the recording is flawless, and Raphael makes the blues come right to life for kids of all ages!
The lyrics on "I Can Eat a Rainbow" are wonderfully amusing, and will hold the kids spellbound for the entire 3:20 song… they will definitely want to spin this track over and over (and OVER) again… colors abound brilliantly for everyone to see.
"Alphabet" songs are quite a tradition when it comes to music for children, but G'raph's use of real kids makes it WAY more fun than any I've listened to (ever) on "The Minor ABC's"… totally joyful adventures with letters!
It was easy to make my choice for personal favorite of the thirteen tantalizing songs G'raph offers up… the closer, "Owl's Dream", brings the night alive with the sounds (and visions) of nature for all of us – totally stunning.
I give G'raph a MOST HIGHLY RECOMMENDED rating, with an "EQ" (energy quotient) score of 4.98 for this fine set of childhood lessons.  Get more information on Raphael's G'Raph page.                         Rotcod Zzaj
#Magical #music #lessons #for #kids