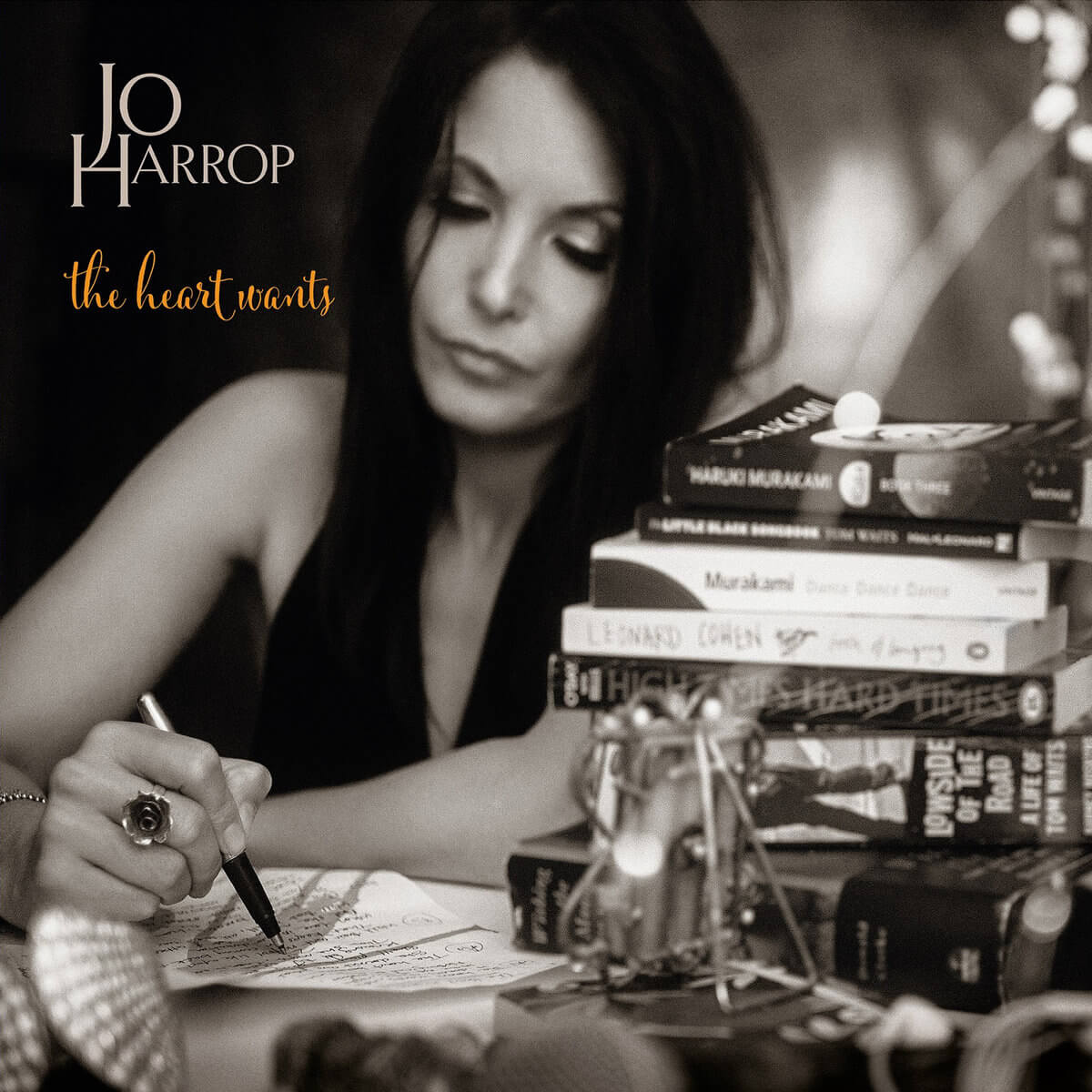 Intimate jazz vocals Jo Harrop – THE HEART WANTS:  I fell in love with Jo's intimate jazz vocals on the very first bars… before I go into detail on her new album, I recommend (most STRONGLY) that you check out this live performance video to get a taste of her heartfelt singing style…
You'll find lots more exciting performances when you SUBSCRIBE to Jo's YouTube channel… I signed up right away.
If I were a jazz club owner (particularly in the L.A. area), I would be scrabbling to get Jo booked into my club immediately after listening to her sing "Hold On"… this is the kind of soulful singing that will bring ALL the jazz fans knockin' on your doors!
You'll be able to escape your "dark place" as you listen to Jo's deeply moving "Life Inside"… an absolutely heartfelt song that's already one of my favorites for 2022.
"The Heart Wants What The Heart Wants", the title track, opens the album with insights into love you can't get away from… this 4:42 bluesy gem will be getting airplay on stations all across the globe!
Jo's rendition of Tom Waits "Rainbow Sleeves" takes us deep down into the blues; flawless recording and perfect vocals make this performance one you'll be coming back to often.
It was the organ on Jo's original "Everythings Changing" that made it my choice for personal favorite of the thirteen tasty tunes she offers up… she wrote this during the pandemic… you can feel the hope for the future Jo sings about on this wonderful song!
I give Jo and her players a MOST HIGHLY RECOMMENDED rating, with an "EQ" (energy quotient) score of 4.98 for this fantastic vinyl/CD release.  Get more information on Jo's website.                        Rotcod Zzaj
#Intimate #jazz #vocals #Jo #Harrop