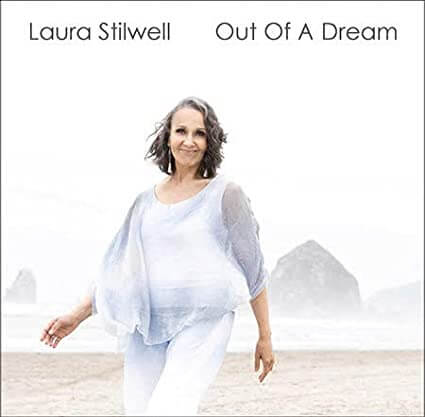 Warm romantic jazz vocals Laura Stilwell – OUT OF A DREAM:  There's no question about it… we all need warm romantic jazz vocals to help us make it through the day… check out Laura's fantastic vocal work in the following video first to get acquainted with her sultry style…
You can check her out when you SUBSCRIBE to Laura's YouTube channel.
Laura brought some fine players to support her exceptional vocal work, too… Tommy James-piano, Perry Thoorsell-bass, Dennis Caiazza-bass, Dave Evans-tenor sax and clarinet, Ron Steen-drums, and I can tell you right now, the DJ's are gonna' be spinning tunes like the title track, "Out Of Nowhere"… it's truly a winner!
The closer, "A Time For Love", demonstrates Laura's fine vocal sensitivity, and is one of those songs you'll find yourself coming back to again and again (and AGAIN) to listen to… excellent recording certainly makes it headphone-worthy.
You'll feel like you're way down in N'awlin's as you listen to the clarinet that opens Laura's performance of Benny Goodman's "Don't Be That Way"… it's easy to picture yourself sippin' suds in a speakeasy as you listen to this, lol!
It was the laid-back and bluesy feel of "If You Could See Me Now" that made it my choice for personal favorite of the eight exciting tunes Laura and her bandmates offer up… Dave's sax work on this song is exquisite.
I give Laura and her players a HIGHLY RECOMMENDED rating, with an "EQ" (energy quotient) score of 4.97 for this most pleasurable jazz set.  Get more information on Laura's website.                         Rotcod Zzaj
#Warm #romantic #jazz #vocals #Laura #Stilwell