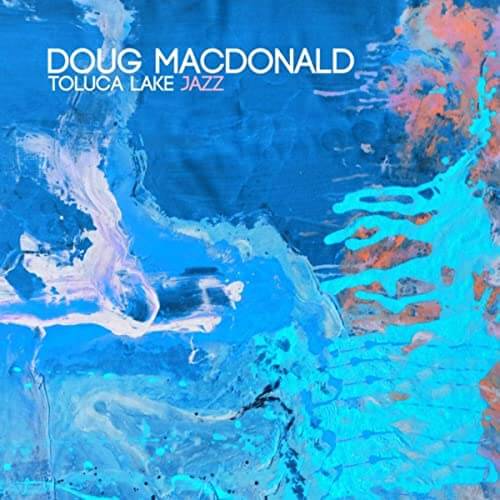 Exquisitely swinging jazz Doug MacDonald Duo – TOLUCA LAKE JAZZ:  Over the past five years or so, I've reviewed a lot of jazz guitarist Doug MacDonald's work, both live and in-studio; this new album is some of the most exquisitely swinging jazz you'll listen to in 2021… before we move on to my review of his latest, I (most strongly) recommend that you check Doug's masterful style out…
If you enjoyed that as much as I did, you'll want to make sure you SUBSCRIBE to Doug's YouTube channel, where you can watch many more of his ultra-cool performances.
You'll find an even dozen jazz delights… six standard covers and six originals… his partner, bassist Harvey Newmark, will make your world groove as you listen to tunes like Doug's "De-Ha" (samples won't be available until early February)… it's got a "back alley-cat" feel that's very attractive.. DJ's are gonna' fall in love with this 4:02 gem!
The duo's performance of Coltrane's "Village Blues" highlight the total talent that both Doug and Harvey have, as well as their total love of playing together… visions of late-night Jazz Keller outings in Germany came floating back into my head as I listened to this.
There was no doubt in my mind after my first listen through the entire album that the upbeat title track, Doug's own "Toluca Lake Jazz", would be my choice for personal favorite of the dozen delightful jazz excursions… flawless recording and high-energy execution made it an "instant hit"!
I give Doug and Harvey a MOST HIGHLY RECOMMENDED rating, with an "EQ" (energy quotient) score of 4.98.  Get more information on Doug's website.        Rotcod Zzaj
#Exquisitely #swinging #jazz #Doug #MacDonald #Duo