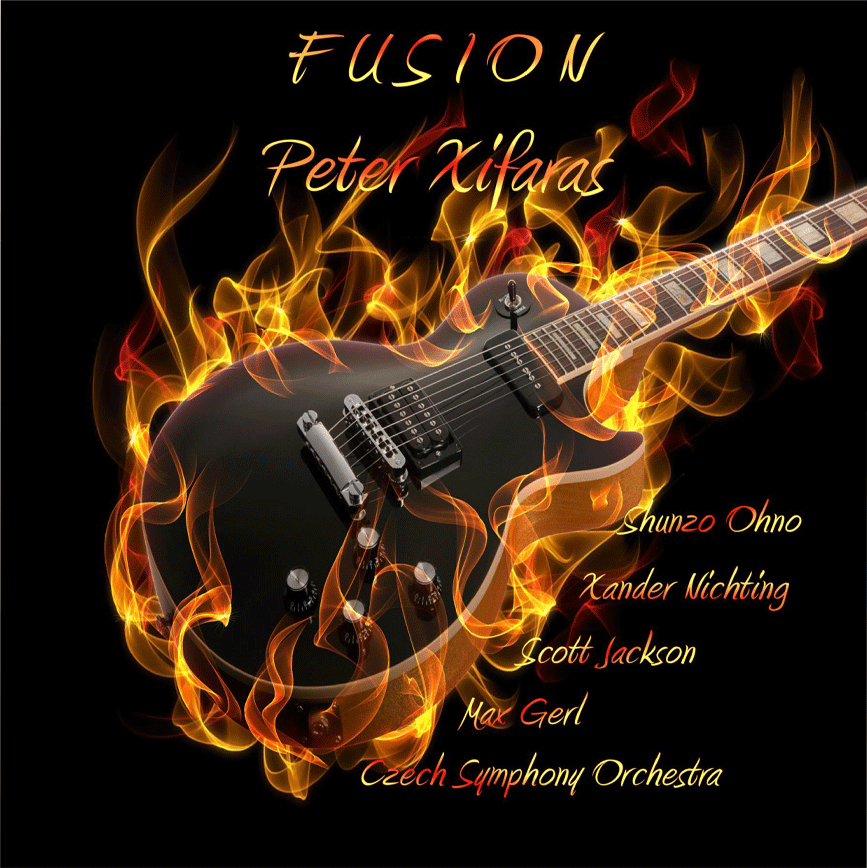 Emotionally charged crossover wizardry Peter Xifaras – FUSION:  When I first reviewed guitarist, keyboardist, composer, and recording producer Peter's genre-bending "Music That Tells A Story" in 2018, I was totally enchanted… the emotionally charged crossover wizardry that Peter brings to his 1 October, 2023 release will give you new insights and inspirations; rather than just taking my word for it, though, watch and listen to the daunting  and powerful story of Mehdi Rajabian on Peter's "While My Guitar Gently Weeps for Mehdi Rajabian"…
I have no doubt that you will now want to SUBSCRIBE to Peter's YouTube channel, where you'll find videos/samples from the last year or so (I subscribed right away).
On the new album, Peter takes out his Les Paul and keyboards and WOWS our ears with some of the finest fusion you'll ever listen to… he's joined by Shunzo Ohno on trumpet, Xander Nichting's violin, Max Gerl playing bass, and Scott Jackson on drums and percussion, with powerful contributions from the Czech National Symphony Orchestra… the keywords for all seven splendid songs are "innovative" and "infectious".  After listening through the album several times, it was easy to make my choice for personal favorite – "B Blues" is one of the most funky tunes I've heard (yet) in 2023, and Peter's guitar solos will simply AMAZE your ears, folks!
You'll find the entire album on Peter's SoundCloud page for the album, shown below.  I totally fell in love with this release on first listen, and believe you will, too… I give Peter and all the players a MOST HIGHLY RECOMMENDED rating, with an "EQ" (energy quotient) score of 4.99.