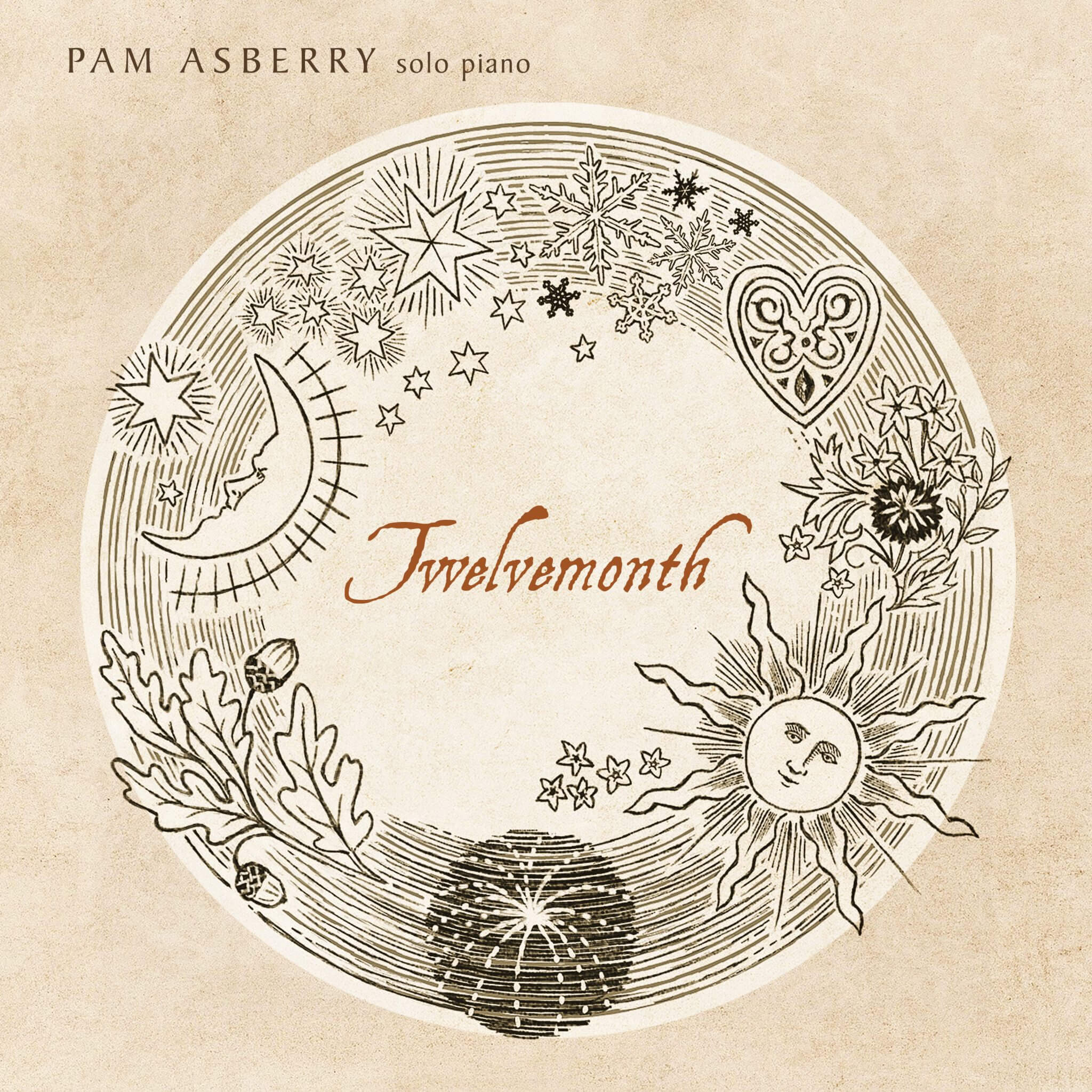 Tastefully brilliant piano beauty Pam Asberry – TWELVEMONTH:  The one thing I know about pianist Pam Asberry is that I can always count on her to give us music that is refreshing and inspiring… on her newest release, the brilliantly buoyant piano beauty she creates will stay with you for months (and years) to come… the videos that highlight her music are irresistible, as evidenced by "Peridot"…
…I'm sure it's no coincidence that the primary (foreground and background) colors in this video are in brilliant green – representative of the gemstone the title represents… be sure you SUBSCRIBE to Pam's YouTube channel (right away), where you'll find many other stunning videos and performances…
It's very interesting to me that "Awakening" was conceived as a celebration of the rebirth and renewal of spring in April, especially since our country is moving ever closer to scourging the pandemic that has plagued us over the last year… this song is (without question) award-worthy!
Pam has always been able to tell stories with her music, and the simply-titled "Romance" tells a tale of love that you won't soon forget… her use of the lower registers on her piano evoke memories both sorrowful and sweet… I find myself listening to this emotional piece over and over again.
You won't have any difficulty (at all) visualizing the peace and serenity that the 3:32 opener for the album, "Snow", was composed to convey… I predict that DJ's (of all stripes) around the globe will be adding this tune to their playlists often… I absolutely loved this song!
After my first listen through the entire album, I had no doubt about my choice for personal favorite of the dozen delightful piano solos Pam offers up for our enjoyment would be… the 3:10 "Wind" is among the most powerful songs I've listened to (yet) in 2021, and Pam uses the entire range of her keyboard to paint that picture.
I give Pam a MOST HIGHLY RECOMMENDED rating, with an "EQ" (energy quotient) score of 4.99 for her wonderful dedication to the memory of Fanny Mendelssohn Hensel; get more information on Pam's BandCamp page for the release.          Rotcod Zzaj
#Tastefully #brilliant #piano #beauty #Pam #Asberry