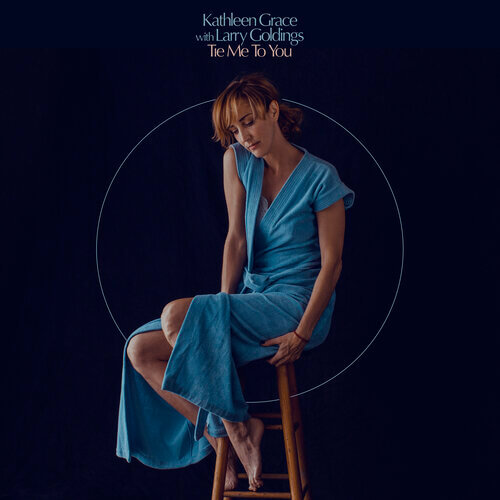 Sweetly soulful vocal jazz Kathleen Grace with Larry Goldings – TIE ME TO YOU:   You're going to be amazed by Kathleen's fantastic new album… full of sweetly soulful vocal jazz, she bubbles with spiritual hope and awakening… don't just take my word for it, though – watch her perform the beautiful "Where or When" live in studio with pianist Larry Goldings…
…I have no doubt you enjoyed that as much as I did, so be sure you SUBSCRIBE to Kathleen's YouTube channel, where you'll find many more.
In addition to Kathleen's stunning vocals, you will also hear the musical magic of Larry Goldings – piano, keyboards, organ, pocket piano, glockenspiel;
David Piltch and Darek Oleszkiewicz on bass, as well as Gabe Witcher doing violin on deeply moving tunes like the 5:17 "John The Revelator" – I have no doubt that this song will be getting some HUGE airplay on stations around the globe!
The deep emotional roots that this album sprang forth from will help you to realize your own awakenings on songs like "Embarcadero"… you'll see visions of your future – as the NEW you – as you listen to Kathleen's sultry whisperings on this song.
Kathleen and Larry will just blow you AWAY with their magical performance of Irving Berlin's "What'll I Do?"… I can promise you that you'll never hear a more unique and enchanting version of this song anywhere!
The tune that got my vote for personal favorite of the ten Kathleen offers up is (unquestionably) "Everywhere"… the guitar leads in splendidly and is complimented very nicely by the other players.  If you're looking for album that "leaves genre at the door", but stands the test of time – this is IT, folks.
I give Kathleen, Larry and all the players a MOST HIGHLY RECOMMENDED rating, with an "EQ" (energy quotient) score of 4.98 for this sweet album.  Get more information on Kathleen's website.             Rotcod Zzaj
#Sweetly #soulful #vocal #jazz #Kathleen #Grace #Larry #Goldings