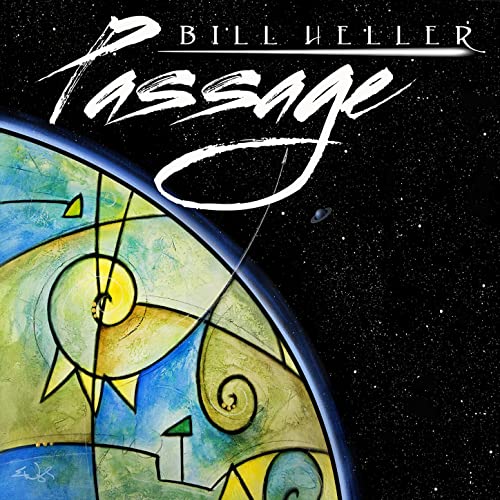 Stimulating original music magic Bill Heller – PASSAGE:  Raw creativity and energy is what makes an album worth reviewing here… as you watch the video below, you will see why Bill Heller's stimulating original music magic made the cut immediately…
You'll find more high-energy video performances when you SUBSCRIBE to Bill's YouTube channel, too… I signed up right away.
Bill's stellar keyboard work was honed to perfection during his work with The Rippingtons, and you'll get to enjoy thoroughly as you listen to the closer, "Leaving Orbit"… the first (and lasting) impression it gave me – POWERFUL… DJ's of all stripes will be adding this tune to their playlists often!
There's a down & funky riff goin' down (BIG-time) on the 4:40 "FT Shuffle"… that high-energy organ is to treasure, folks; this song will have you dancin' all around your listening room (be sure to scope out this great tune with your headphones ON, folks).
Variety is the "spice of listening", and the opening title track, "Passage", will stun you with it's simple beauty… the steel pan and percussion add an enchanting dimension to this song, and the keyboard is amazing!
Beautiful guitars weave a beautiful sonic web for your ears on "Viaggio", and take you on a totally calming voyage into serenity… I loved this song, and I have no doubt you will listen to it often.
I had no difficulty making my choice for personal favorite of the dozen delightful songs Bill offers up… the energetic flute and keyboard work on "Looking Ahead" bring a sense of hope and inspiration for the future!
Bill and all his players get a MOST HIGHLY RECOMMENDED rating, with an "EQ" (energy quotient) score of 4.99.  Get more information about this highly original album on Bill's website.                          Rotcod Zzaj
#Stimulating #original #music #magic #Bill #Heller