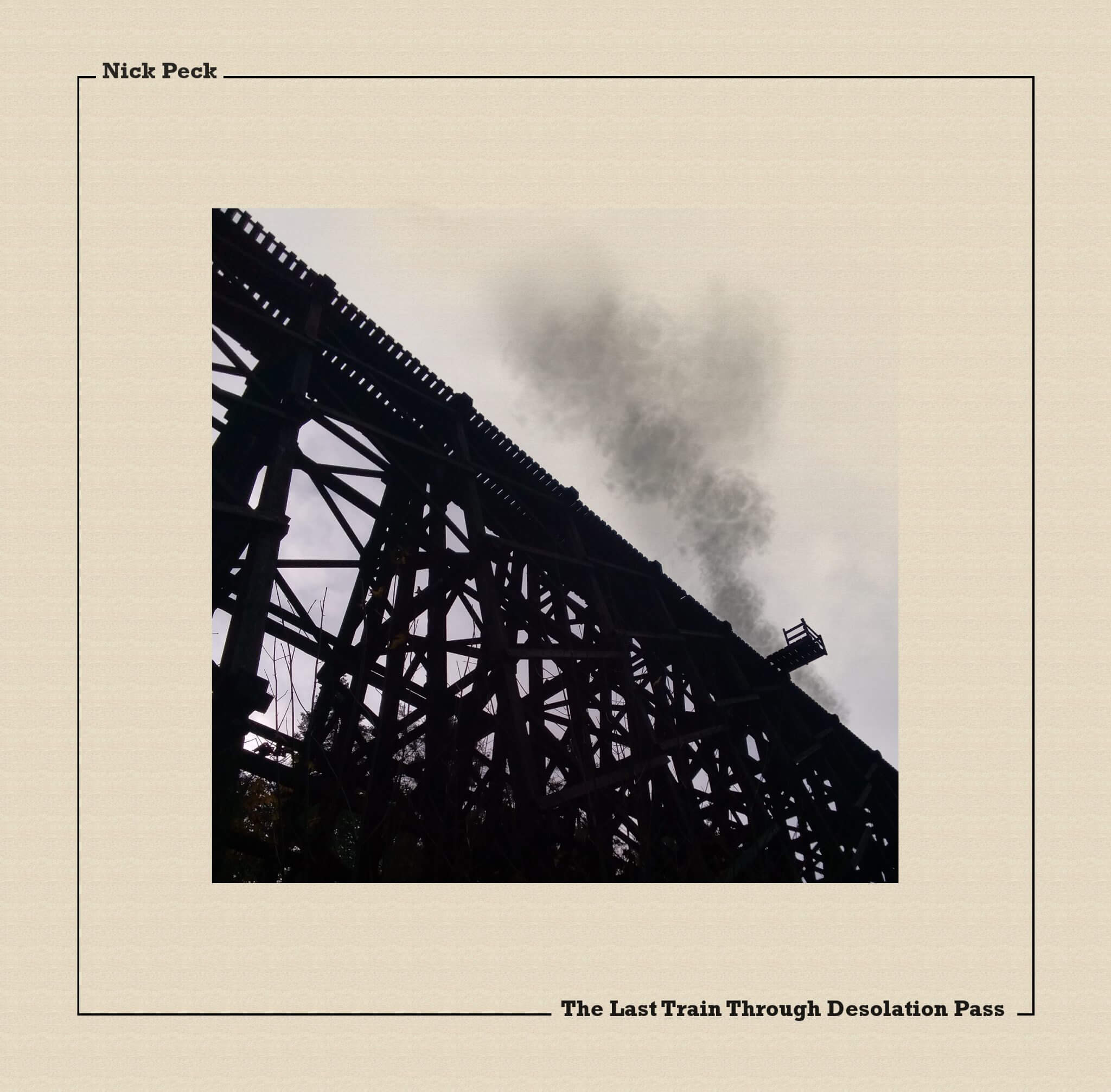 Serenely brilliant creations Nick Peck – THE LAST TRAIN TO DESOLATION PASS:  What's been most noticeable about the albums submitted so far in 2021 is the level of creativity involved… multi-instrumentalist Nick gives us some of the most serenely brilliant creations available on the scene today on his December, 2020 release. .
You'll totally enjoy the journey Nick takes you on with his music through a network of hills and valleys in the Cascade mountains… songs like "Remembrance Canyon Park" are simple, but full of beauty… Nick did all the instruments on this one, to include classical guitar, steel guitar, electric guitar, electric bass, keyboards, trumpets, flugelhorn, descant recorder, whistle and percussion… he creates a wealth of images on this performance that will make you feel like you are riding that train… I absolutely loved this song!
Of the four songs offered up for our travels, I found the closer, "Race To The Sea (End of the Line), to be my choice for personal favorite… Nick offers up the same kind of majestic views and memorable motion you would experience on the ride he is portraying.  His mix of instruments demonstrates exceptional talent and an infectious joy for playing.
I give Nick a MOST HIGHLY RECOMMENDED rating, with an "EQ" (energy quotient) score of 4.98 for this fine musical adventure.  Get more information on Nick's BandCamp page for the release.                                          Rotcod Zzaj
#Serenely #brilliant #creations #Nick #Peck