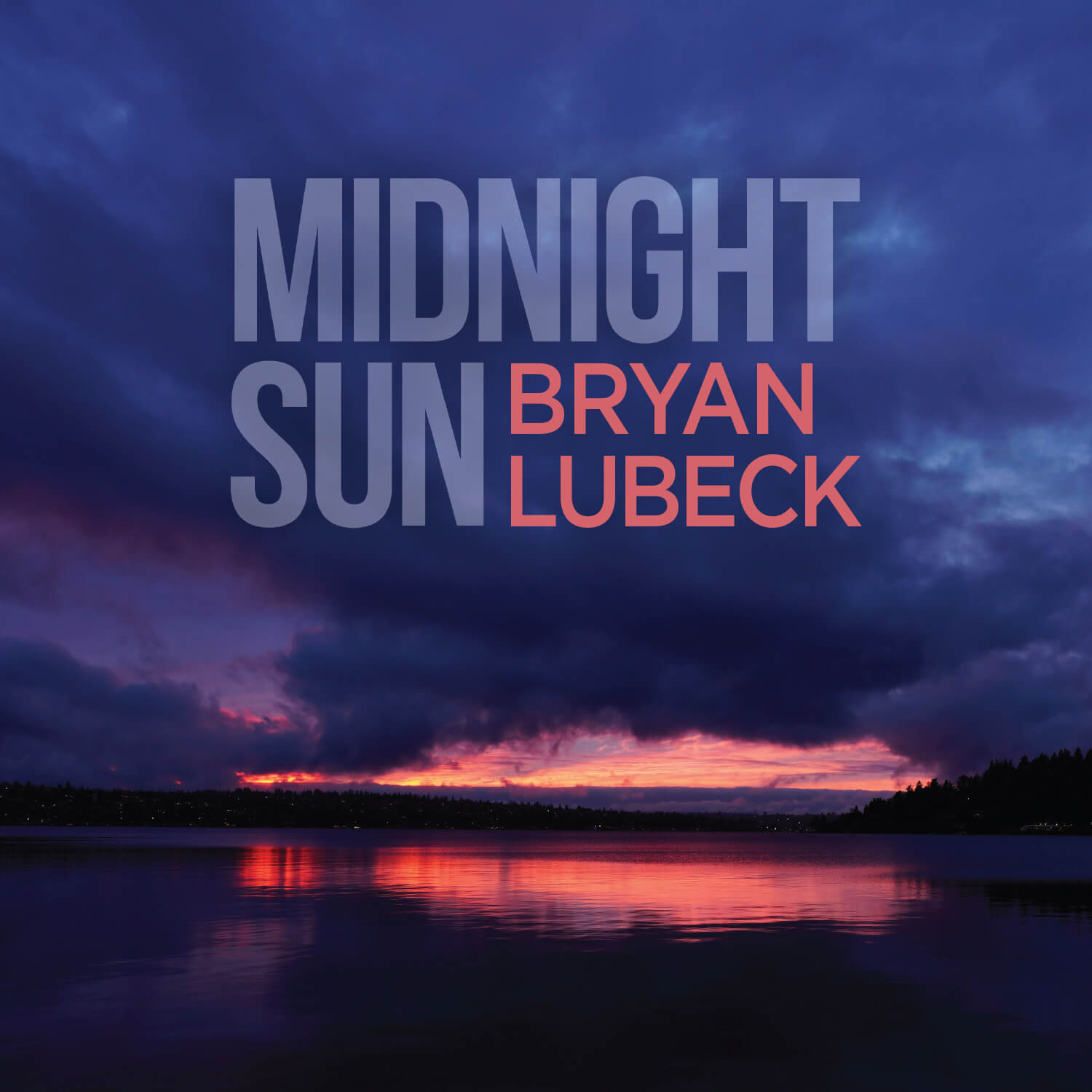 Refreshing pop funk urban music magic Bryan Lubeck – MIDNIGHT SUN:  I've said it before, often… the joy of writing about music is that I'm always able to listen to the kind of refreshing pop, funk and urban music magic that guitarist Bryan Lubeck has captured for your sonic enjoyment on his new album… to get a taste of that, first watch and listen to the official video for the opening track, "Invincible"…
If you enjoyed that as much as I did, you'll SUBSCRIBE to Bryan's YouTube channel, just like I did (right away).
The heavy beats and pulsing glow on "Come Dance" will have you up on your feet right away, dancin' like a maniac around your living room… I can tell you right now, folks, DJ's will be spinning this track over & over again!
It's amazing how much variety of style Bryan and his players create for you, and one of the best examples of that is the 3:53 "Rocket Fuel"… you'll find yourself soaring as you listen to this high-energy tune – I just loved the horns on this gem… truly one of the most refreshing songs I've listened to (yet) in 2021.
For a slightly more gentle listen, you'll find the title track, "Midnight Sun", to be most enjoyable… Bryan's guitar is absolutely awesome, and will give you visions of starry nights full of the love of life!
After my first listen through the entire album, it was easy to make my choice for personal favorite of the eleven exciting songs offered up… "Road To Mackinac" is the longest tune on the album, clocking in at 5:53, and is among the most pleasurable listens I've had (yet) this year.
I give Bryan and all his musical companions a MOST HIGHLY RECOMMENDED rating, with an "EQ" (energy quotient) score of 4.99.  Get more information on Bryan's website.                                                  Rotcod Zzaj
#Refreshing #pop #funk #urban #music #magic #Bryan #Lubeck