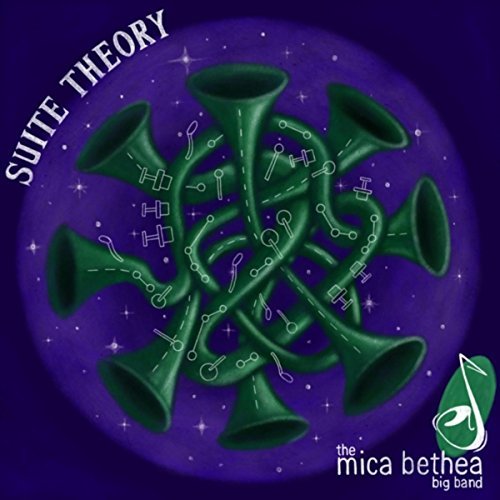 Mica Bethea Big Band stunning full-bodied big band jazz Mica Bethea Big Band – SUITE THEORY:  I was instantly impressed when I got my first exposure to Mica's splendid big band works & he got high marks in my first review of his stunning talent. 
This new March, 2018 release is even more amazing, as he offers up five all-original compositions, and you'll definitely want to make sure you have this for your collection of timeless jazz… especially when you listen to tunes like "Guardian of Forever"… the energy is relentless, to the point where you won't believe what your ears are hearing; one of those rare tunes that earned placement on my (permanent) iPhone playlist!
As many readers here know, I believe the best way to "get to know" an artist is visually… so, be sure to watch the excellent video Mica & his folks put together for "Crystal Clear", the high-energy 11:19 opener for the album…
…the player list is there, too, so be sure to note it, since it's too long to include here; and be SURE you SUBSCRIBE to Mica's YouTube channel while you're there.
The most moving phase of the album, for this reviewer, is "Destiny's Boat", which is very personal for Mica, as it represents his feelings after the life-changing accident that made him a quadriplegic… it's my personal favorite, to be sure, because it also lets us know that anything can be overcome with determination and creativity.
I give Mica and his bandmates a MOST HIGHLY RECOMMENDED, with an "EQ" (energy quotient) rating of a (perfect) 5.00 for this powerful musical adventure.  That means, of course, that he also gets a "PICK" from me for "best big-band jazz album".  Get more information about Mica and his music at Mica's website.       Rotcod Zzaj
#Mica #Bethea #Big #Band #stunning #full-bodied #big #band #jazz