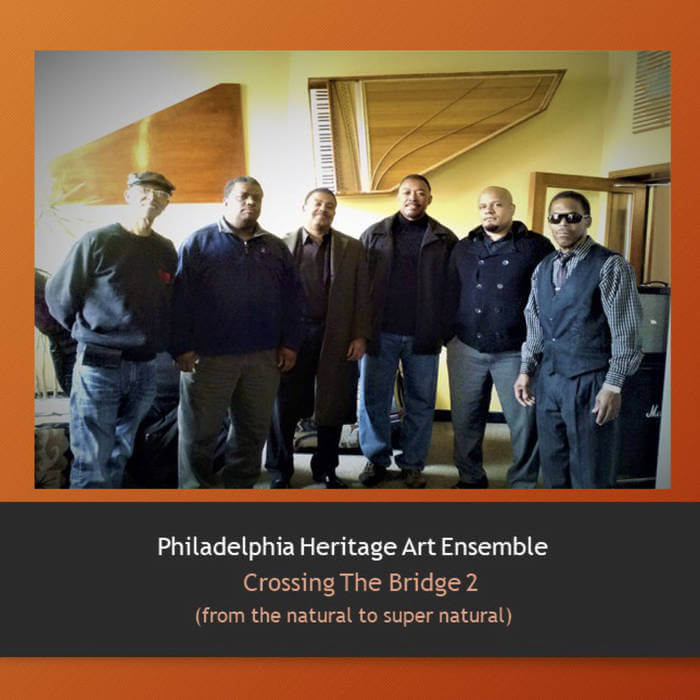 Highly spirited jazz ensemble Philadelphia Heritage Art Ensemble – CROSSING THE BRIDGE 2:  When it comes to highly spirited jazz ensemble work, I can tell you right now – it doesn't get any better than this, folks!  While it would have been nice to have a LIVE video of the ensemble playing available, this video from 2015 will give you an excellent sense of their high spirits…
…since you're right there already, be sure to SUBSCRIBE to PHAE's YouTube channel, so you can stay on top of their music as they post (hopefully) lots more live work there.
The new album is led by trumpeter Fred Adams (who also wrote penned four originals for the album), with James Stewart-sax, Clifford Adams- trombone, Luke O'Reilly-piano, Lee Smith-bass, Craig McIver-drums and special guest-Alfie Pollitt-piano… as you listen to their performance on Lee Morgan's "Soft Touch" (no samples yet, as this doesn't release until May, 2019 – I'll come back and add them as soon as I'm told they're available), you'll hear exactly why I fell in love with their playing during the first bar!
The 6:07 opener, "Bossa For Desta", it one of the originals Fred wrote… it's just the kind of tune that will have you up and floating 'round the dance floor… I just love Afie's piano on this excellent example of how attractive original jazz can be.
Hank Mobley's "3 Way Split" is totally tight, and I can (easily) see this getting MAJOR rotation on jazz stations 'round the globe… Stewart's sax work on this piece is full of depth and excitement… a superb performance all the way around.
"Dance Of Six Sense" is another original from Fred, and also the longest tune on the album (7:28)… it was easy to recognize this as my personal favorite of the seven offered up for your jazz pleasure.  The piano intro is pure perfection, & Fred's trumpet leads the piece with gusto and glory.
I give Fred and the players a MOST HIGHLY RECOMMENDED rating, with an "EQ" (energy quotient) score of 4.99 for this fine (and collectible) album.  Get more information on the group's BANDCAMP page.           Rotcod Zzaj
#Highly #spirited #jazz #ensemble #Philadelphia #Heritage #Art #Ensemble