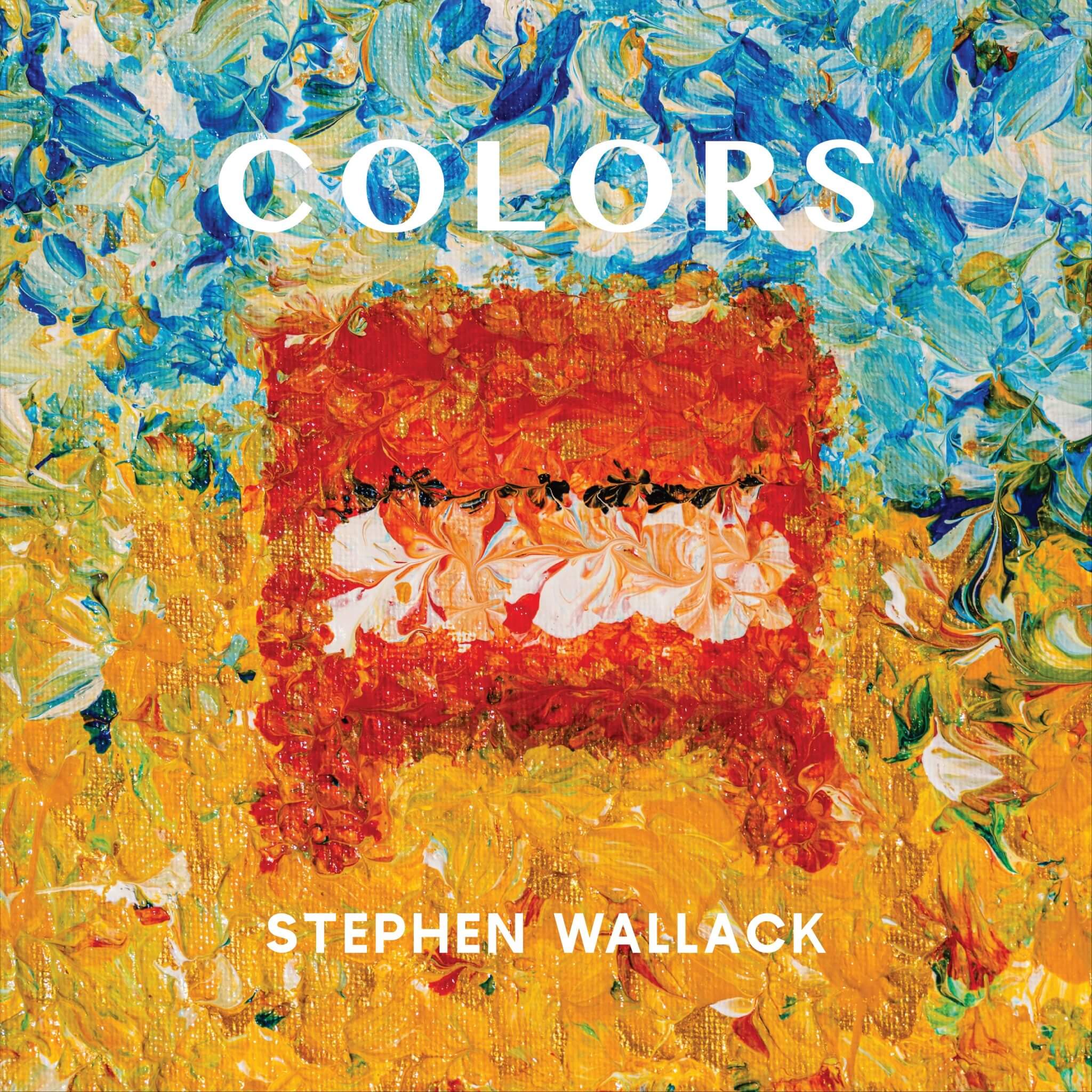 Heartfelt solo piano Stephen Wallack – COLORS:  When it comes to solo piano, there are few artists I enjoy more than Stephen… his 12 November, 2021 release is some of the most heartfelt solo piano I've listened to recently… you won't find samples for a few days yet, but when you SUBSCRIBE to Stephen's topic channel on YouTube, you'll find several albums like "Stories" (which I reviewed with high marks in December, 2020)…
On the new set of ten tantalizing tunes, I found "Stunning" to be just exactly that… the intro features brilliant upper notes, and is then joined by gently paced lower registers to paint visual images for you that will (simply) take your breath away… I have no doubt that DJ's (of all stripes) across the globe will be choosing this song for constant rotations!
There's a sense of dynamic and life-inspiring "swirl" going on as you listen to Stephen's "Earth"… it only clocks in at 3:44, so if you love the song as much as I do, you will be hitting "replay" often… it's very easy to imagine yourself miles above the globe looking at clouds floating through a sea of blue on this stunning tune.
I know (from recent personal dilemmas) that what we all need most as we continue our journey is "Hope", and Stephen's excellent keyboard style on this song will provide it, to be sure… if I were on the nominating committees for solo piano awards, this song would certainly be chosen (and it would WIN)!
On The 3:33 closer, "Midnight", Stephen uses "darker" shades on his piano to convey the solace that the later hours can provide… strong chords will reach right down into the depths of your soul… a beautiful song.
After listening through the album a second (and third) time this weekend, it was easy to make my choice for personal favorite of the ten powerful songs offered up… "Dreams" uses Stephen's skill to illustrate the tones and colors we often encounter when we "go under"… excellent playing that piano lovers everywhere will enjoy!
I give Stephen a MOST HIGHLY RECOMMENDED rating, with an "EQ" (energy quotient) score of 4.99.  Get more information on Stephen's website.                      Rotcod Zzaj
#Heartfelt #solo #piano #Stephen #Wallack