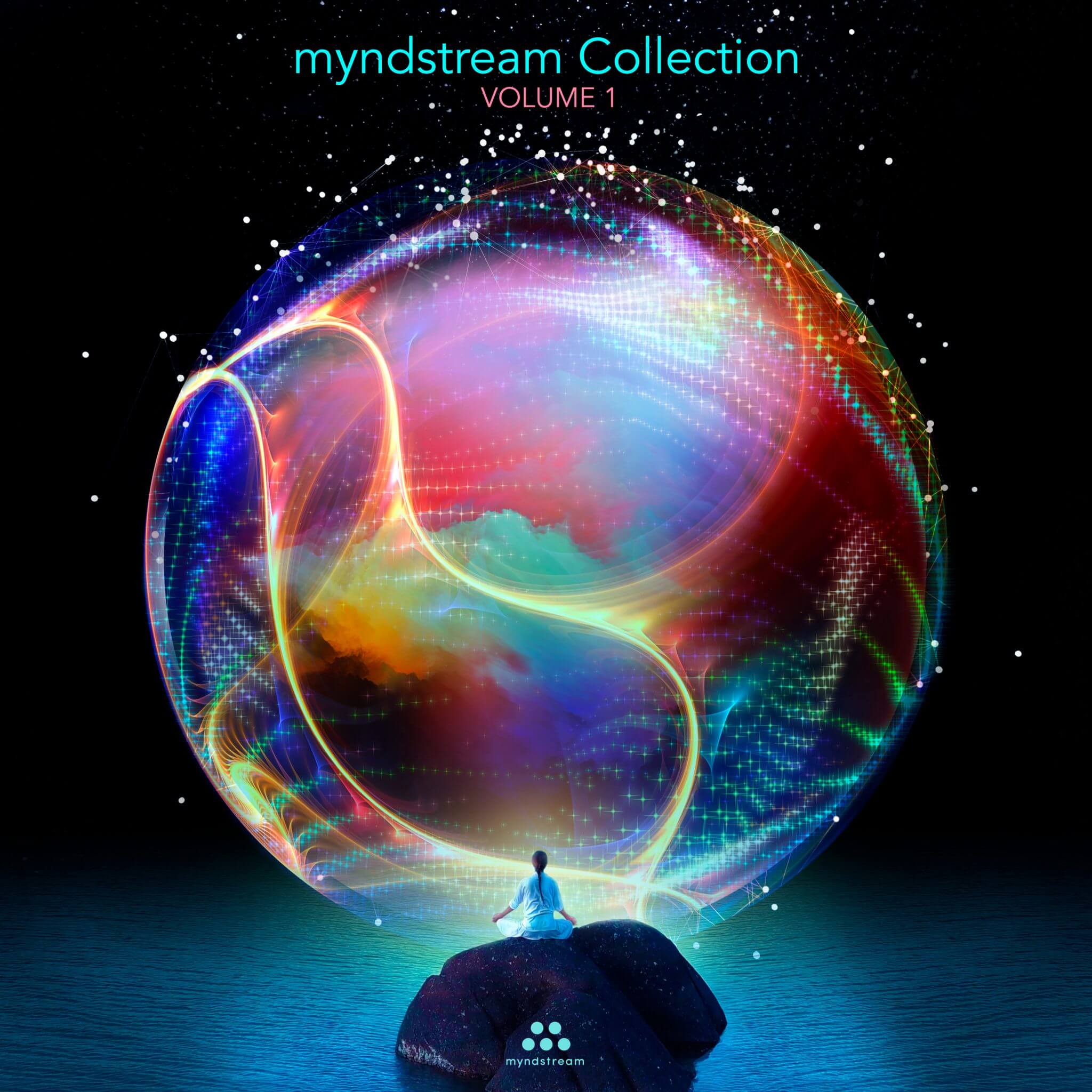 Creatively conscious mindfullness music myndstream – MYNDSTREAM COLLECTION VOL. 1:  Most readers here are well aware that I thoroughly enjoy the music from the myndstream label, like their "Summer Song Flight" album… they have broken all barriers with this September 24, 2021 creatively conscious release, to be sure.  I can guarantee you that you have never heard songs "like" these before… they come from the very depth of the artists' souls, and will hold you absolutely spellbound, just as I was.

If you haven't done so yet, I (most STRONGLY) recommend that you SUBSCRIBE to the myndstream channel, where you'll find evermore enchantment to enjoy… to get streaming information for the album, I recommend you watch this video first…
What the label is most famous for is presenting music related to "mindfullness" (a mental state achieved by focusing one's awareness on the present moment, while calmly acknowledging and accepting one's feelings, thoughts, and bodily sensations), and songs like the beautiful opener, "Blue Steel", by Daniel Lanois on atmospheric guitar and plaintive pedal steel bring that concept to life, like you've never hear before!
Another absolute beauty is academy award winner Gustavo Santoalalla's "Realize"… Gustavo's composition totally avoids cliches, and takes you ever-deeper into the soul of his music.
Piano lovers will be astounded by "Sierra Dreamscape", as Kathryn Bostic guides you gently through solo piano dreams that DJ's (of all stripes) will be choosing on a regular basis for their playlists… a simply wonderful song!
If you've never heard the daunting keyboard work of Rick Wakeman, you'll find that his "The Sunflower Ghost" performance is among his best work ever… the song will (definitely) chart new waters for you… classically influenced, but brand new in concept and execution.
There was no doubt in my mind as I listened through the album the second time that Michael Whalen's wonderful love song for his wife, "Always Returning", would be my choice for personal favorite of the dozen delightful performances offered up… multi-layered and slow building, it is a true expression of mindfullness!
In addition to a MOST HIGHLY RECOMMENDED rating, and a (perfect) "EQ" (energy quotient) score of 5.00, this fantastic sonic journey also gets a "PICK" from me for "most groundbreaking sonic excursion".  Get more information on the myndstream website as it becomes available.                             Rotcod Zzaj
#Creatively #conscious #mindfullness #music #myndstream