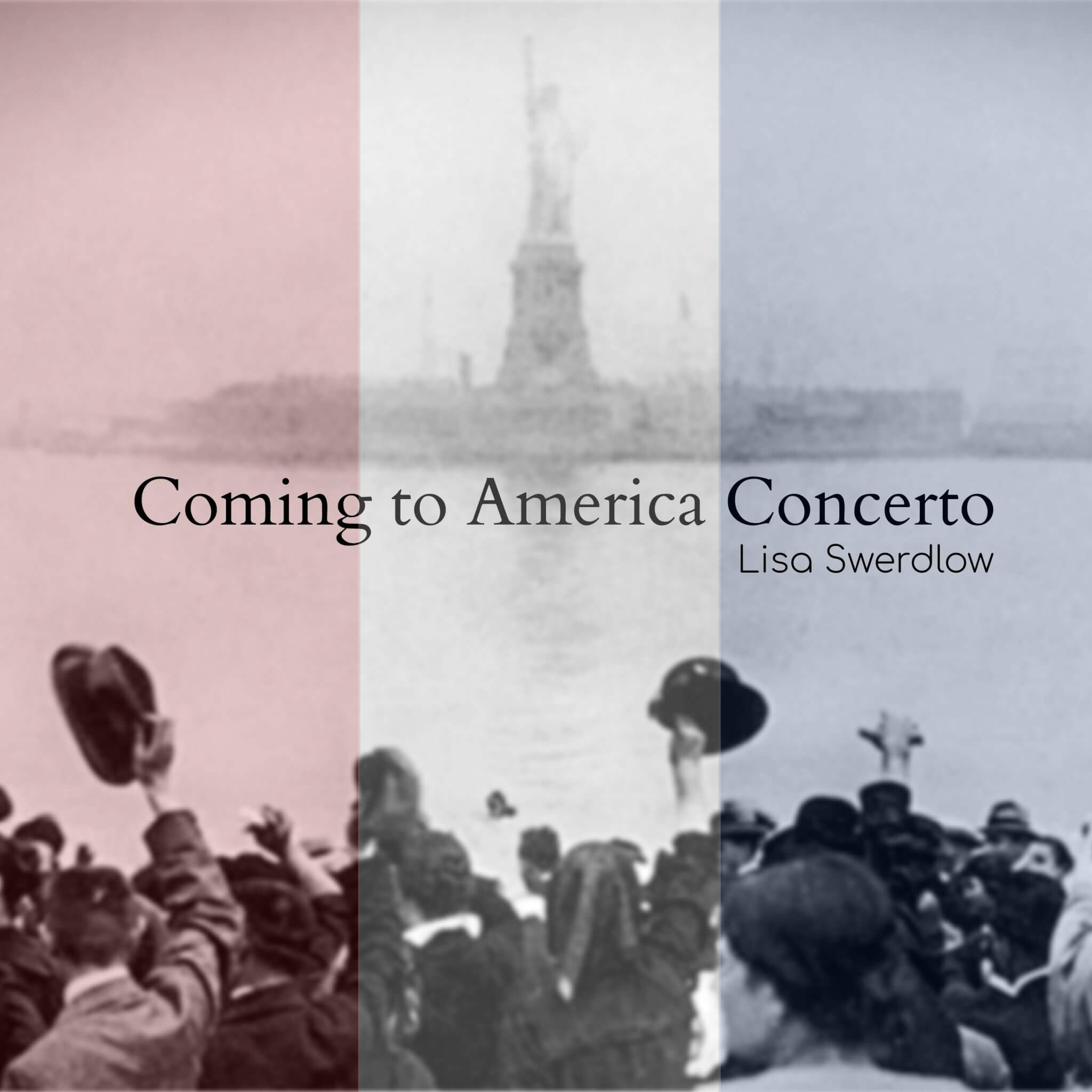 Awe inspiring piano concerto Lisa Swerdlow COMING TO AMERICA CONCERTO – AN ANCESTRAL JOURNEY:  It's been a while since I reviewed Lisa's stunning solo piano on her "Voyager" album, where she got very high marks from me.  If you haven't witnessed her awe inspiring piano, be sure to watch this video of Lisa from an earlier album…
…of course, since you're there already, be sure to SUBSCRIBE to Lisa's YouTube channel, where you'll find many more pleasant sonic and visual experiences.
Lisa's inspiration for composing her new concerto came during the COVID-19 pandemic, as she reflected deeply on the courage it took her grandparents to depart Ukraine for America… the first movement, "Home of My Ancestors", is a very interesting look at how life was for them in 19th and 20th Century Russia… you'll see images of the passion and intrigue that life must have been for them.  Piano-oriented DJ's 'round the globe will be choosing this song for playlists often!
The longing for their homeland, as well as the perils of the long sea journey, are easy to hear and feel as you listen to the beautiful second movement "The Crossing"… Lisa's pacing is pure perfection, and that helps to give you a sense of the journey her ancestors took.
New days dawn on the third and final movement of Lisa's concerto, "The Arrival", and she (easily) conveys the sense of hope her grandparents must have felt as they sailed into a new life… this song is among the most inspiring I've listened to (yet) in 2021!
I give Lisa and her musical partners a MOST HIGHLY RECOMMENDED rating, with an "EQ" (energy quotient) score of 4.99 for this fantastic musical journey.  Get more information on Lisa's FB page as it becomes available.                           Rotcod Zzaj
#Awe #inspiring #piano #concerto #Lisa #Swerdlow