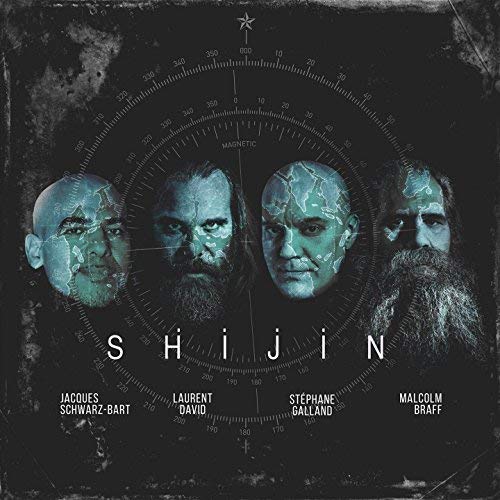 Subtly amazing ensemble jazz ShiJin (Jacques Schwarz-Bart/Stéphane Galland/Malcolm Braff/Laurent David) – SHIJIN:  It's not very often that I am "surprised" by music coming my way for review… I mean, I've been listening to just about every type of music imaginable, but this amazing jazz ensemble, featuring Jacques Schwarz-Bart, Stéphane Galland,  Malcolm Braff and Laurent David is decidedly "different" than any you will hear on the jazz scene today… samples aren't up yet (the album doesn't release officially until end-October, 2018), but as you'll see in the EPK video below, these cats are just SUPERB…
…great insights into how the band was formed and put together!  Be SURE to SUBSCRIBE to their YouTube channel while you're there… tons of exciting music for you to become immersed in.
I will tell you right now – tunes like the 6:00 "New Neighborhood" will skyrocket you into the "new levels" of jazz beauty you've been searching for all these many years… the recording is flawless, and you get to hear the immeasurable talents of each player on this excellent piece.
As mentioned before, the other samples won't work until mid-October, but one of the most exciting jazz performances I've heard (yet) in 2018 is on "Anemoi"; you simply won't believe their creative genius until you've listened to this piece about ten times… something new reveals itself on each new listen.
Of the eight songs offered up for your aural adventure, though, it is (without a doubt) the 6:30 closer, "The Edgewater Hotel", that is my personal favorite… you must listen very closely to hear the influence of "The Beatles" in this jumpingly joyful tune.
I give ShiJin a MOST HIGHLY RECOMMENDED, with an "EQ" (energy quotient) rating of 4.99.  Get more information on the Alter-nativ label page for the album.     Rotcod Zzaj
#Subtly #amazing #ensemble #jazz #ShiJin