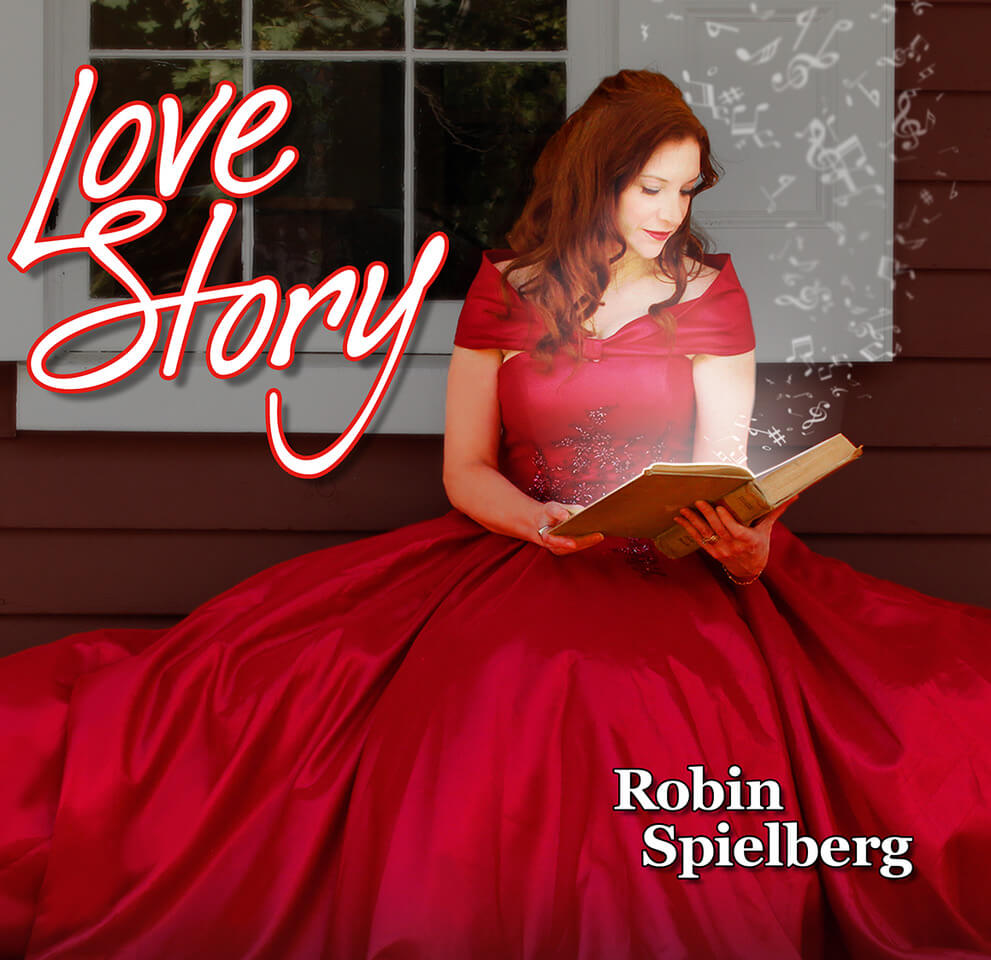 Soothing nostalgic solo piano Robin Spielberg – LOVE STORY:  Our friend Robin has been busy touring over the last year, so it's been a while since I last reviewed her work (On The Edge of a Dream)… to give you an intimate look at her soothing and nostalgic solo piano style, I (most STRONGLY) recommend that you watch this video of her recent tour in China…
…of course, she has a LOT of other videos, so be sure to SUBSCRIBE to Robin's YouTube channel while you're there… I've been following her wonderful videos for many years now.
On the new album, Robin plays songs from across many spectrums; I fell in love with her performance of the opening track on the album, Elton's "Goodbye Yellow Brick Road" (no samples yet, I'll come back and add them as soon as Robin tells me they've gone live)… Robin always uses the entire keyboard to deliver her message, and this song is a perfect example of her ability to wrap you in the emotion!
We've all cared deeply about someone in our lives, and Robin's performance on Marvin Hamlisch's "What I Did For Love" will bring back memories both pleasant and sad in that regard… her pacing on this tune is perfect.
I hadn't heard Crowded House's "Don't Dream It's Over" for decades (it was released in 1986), but Robin performs it with perfection… nothing rushed, with sparkling overtones across the entire 4:26 length, and the recording quality is flawless… I believe this song will be getting a LOT of airplay on radio stations of all types around the world!
After listening through the album for the second time, it was easy to choose my personal favorite of the fifteen wonderful love songs offered up… on the 4:43 closer, Billy Joel's "And So It Goes", Robin reaches out through her keyboard into your very soul with her highly inspiring piano style, and holds you spellbound… I predict that this song will be nominated for (and WIN) awards.
A lovely and most collectible album for piano lovers of all stripes, this gets a MOST HIGHLY RECOMMENDED rating from me, with an "EQ" (energy quotient) score of a (perfect) 5.00… meaning, of course, that it also gets my "PICK" for "best new piano album of 2020".  Get to know more about Robin via the Robin Spielberg website.  (Also, you can PRE-ORDER this album on Robin's page for the album)   It's also important to note that the album will be released on VINYL as well as CD in HIGH RESOLUTION AUDIO!! The vinyl edition is limited to 300 (signed and numbered copies).  (p.s.  The SECOND single, "All By Self/Alone Again, Naturally") was released today, 10 January, 2020, at       Rotcod Zzaj
#Soothing #nostalgic #solo #piano #Robin #Spielberg