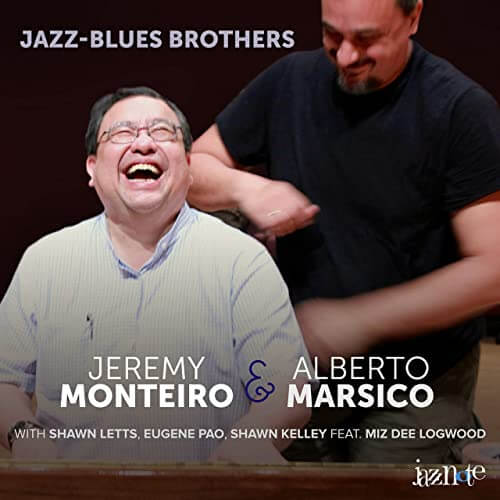 Singapore swinging jazz Jeremy Monteiro and Alberto Marsico – JAZZ-BLUES BROTHERS:  I was first intrigued by pianist Jeremy's work on "Live At No Black Tie Kuala Lumpur", but his new team-up with B3 player extraordinaire Alberto is the best Singapore swinging jazz I've ever heard… to watch Jeremy at work, check out this earlier video first…
…if you enjoyed that, be sure to SUBSCRIBE to Jeremy's YouTube channel, where you'll find MANY other live performances, live shows and other delightful musical morsels.
The upbeat interactions between Jeremy's keyboard and Alberto's B3 on the 6:15 "Mount Olive" are outstanding… I can tell you right now that jazz DJ's all across the globe will be adding this to their playlists for frequent rotations!
You'll be feeling the beat as you scope out the fantastic "Opening Act"; this is one of the most soulful tunes I've heard (yet) in 2021, especially for those who love the Hammond B3.
The "live vibe" on "Id Rather Drink Muddy Water " features the absolutely fantastic vocals of Miz Dee Longwood… you'll be funkin' on th' floor all night to this tune… a superb performance!
Alberto's original, "Jack-Pot", will make you feel like you're in one of those back-alley clubs checkin' out Jack McDuff, who Alberto wrote the tune to honor… there was no question in my mind that this song would be my choice for personal favorite… great interaction between the B3 and Jeremy's swingin' piano all the way through this 7:58 jazz gem.
I give Jeremy, Alberto and all their players a MOST HIGHLY RECOMMENDED rating, with an "EQ" (energy quotient) score of 4.99.  Get more information on Jeremy's website.               Rotcod Zzaj
#Singapore #swinging #jazz #Jeremy #Monteiro #Alberto #Marsico