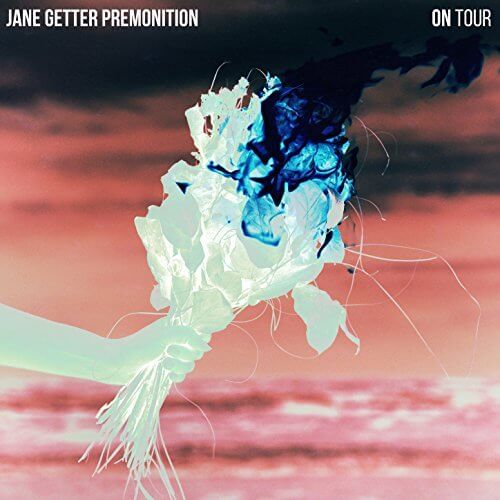 Jane Getter Premonition electrifying brilliant blazing Jane Getter Premonition – ON TOUR:  My first "direct" exposure to Jane's high-power guitar performance works is a total treat… many of her players are quite recognizable for me, having been on lots of albums I've reviewed here before… joining Jane on her masterful guitar/vocals are keyboardist Adam Holzman, guitarist Alex Skolnick, legendary drummer Chad Wackerman, vocalist Corey Glover, bassist Mark Egan, percussionist Mino Cinelu, drummer John Mader, vocalist Chanda Rule, bassist Bryan Beller and saxophonist Theo Travis forge right on ahead into the 21st Century with some of the most memorable rock/jazz/fusion you will ever listen to… very, VERY impressive!! 
Since the best way to "feel" a band is to watch them performing, I (most strongly) recommend you watch the following video of them at Iridium in NYC…
…"Surprised" is the perfect title for the performance… in fact, my ears were in total ecstasy… Jane's vocal together with Corey will hold you spellbound, and unleash energies you didn't even know you had… a STUNNING group effort!
You'll hear Jane's brilliant acoustic guitar fire on pieces like "Transparent", and the vocal she does with Chanda will reach deep down into your soul… absolutely one of the most moving songs I've heard (yet) in 2017.
It only took one listen through the album to decide what my personal favorite of the ten songs offered up had to be… the 9:52 closer "Somewhere Jam" is (hands-down) the song that gets a permanent place of honor on my iPhone playlist… in fact, this tune is what made me give this one a MOST HIGHLY RECOMMENDED, as well as a (perfect) "EQ" (energy quotient) rating of 5.00… meaning that it also gets my "PICK" for "best rock/jazz/fusion album".  Get more information at the Jane Getter website.  Hint – this would make a perfect gift for your young guitar protégé…    Rotcod Zzaj
#Jane #Getter #Premonition #electrifying #brilliant #blazing