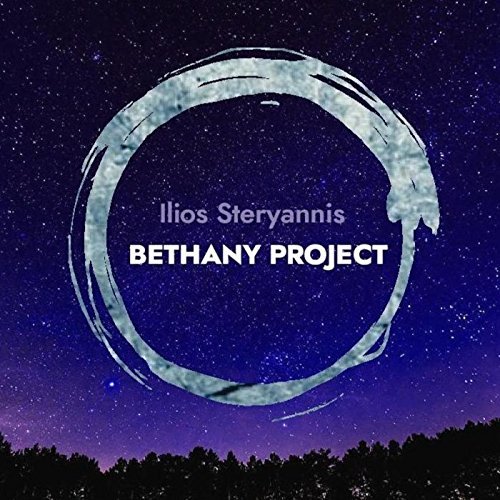 Ilios Steryannis thrilling upbeat jazz originals Ilios Steryannis – BETHANY PROJECT:  Ilios does drums, Djembe and compositions, and is joined by a fantastic crew on this release (Sundar Viswanathan – Alto & Soprano Saxophones; Kenny Kirkwood – Baritone Saxophone; Eric St-Laurent – Electric Guitar; Scott Neary – Electric Guitar; Joel Visentin – Hammond B3 Organ & Synthesizer; Connor Walsh – Electric & Upright Bass; Adam Hay – Congas; Larry Graves – Percussion)… you'll hear that (and see it, as well) on their professionally recorded video trailer for the January, 2018 album:
…in fact, that video is one of the best promo trailers I've seen (yet) in 2018… be sure and SUBSCRIBE while you're there…
Frequent readers here know that I'm a big fan of Hammond B3 organ (especially since I used to play the keyboards myself), and I just loved the way Ilios has that integrated on the 4:42 "Keep The Change"… and all the other players shine brilliantly on this tune as well.
The closer, "Soledad", is one of the tunes that will make it to my iPhone player as a permanent resident… it shows the true brilliance of Ilios's compositional skill… flawless recording on this great song, too.
If drums and percussion are your listening forte, you're going to fall in love with "Mombasa Lisa" – within the first four bars – if this song doesn't have you up & moving 'round the floor, you're not the jazz fan you claim to be.
The thing that sets Ilios and his players apart from all the others is the broad range of styles Ilios composes and plays in… that is best evidenced by my personal favorite of the eleven tunes offered up for your jazz pleasure… "Florina" clocks in at nearly ten minutes (9:49), and provides plenty of room for each of the players to show off their skills… this is simply the best jazz composition I've listened to (yet) in 2018.  I give Ilios and his great players a MOST HIGHLY RECOMMENDED, with an "EQ" (energy quotient) rating of 4.99 for this fine jazz treasure.  Get more information on the Ilios Steryannis website.          Rotcod Zzaj
#Ilios #Steryannis #thrilling #upbeat #jazz #originals