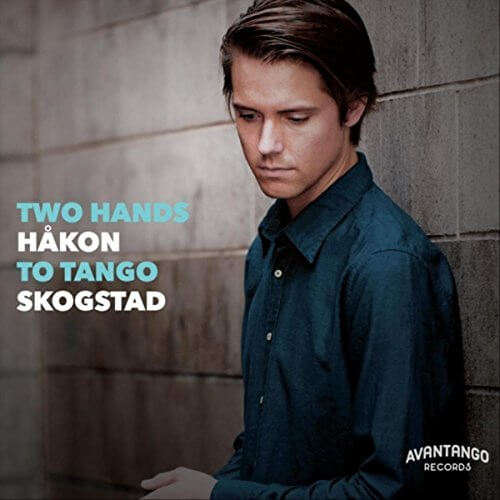 Highly original inspiring unique solo piano Håkon Skogstad – TWO HANDS TO TANGO:  My first listen to Håkon's inspiring solo piano makes it clear that it won't be my last… though he's from Norway, his love of tango will thrill you, to be sure… that's especially true on songs like the lively "Felicia", an original composition/arrangement…
…as you can see/hear from the video capture of his performance on this exciting tune, his playing is total precision and full of fiery emotion… I just loved this video, and bookmarked it as a favorite immediately!  Be sure to SUBSCRIBE to his YouTube channel, too, so you can watch all the fine videos he has posted there.
The mood Håkon paints for you on "Sur" is in the mellow zone, no doubt… he stays solidly with his tango theme, but you can hear strains of "the blues" in this fantastic tune… I'm not sure what type of piano he's playing on, but the soundboard captures every little nuance of each and every note… totally cool recording!
If "Sentimiento Tanguero" doesn't have you up and dancing 'round the room by the second bar, I'll be totally surprised… the song clearly brings back memories of all night dancing for me.
Of the ten songs Håkon offers up for your aural enjoyment, though, it is the moody and powerful "Norte" that gets my vote for personal favorite… his left-hand playing is perfect on this one, bringing out emotions you may have forgotten were buried "down under"…
I give Håkon a MOST HIGHLY RECOMMENDED, with an "EQ" (energy quotient) rating of 4.98 for this superb solo piano album.  Get more information about this exciting pianist on the Håkon Magnar Skogstad website.   I predict you'll be hearing much more from him.         Rotcod Zzaj

#Highly #original #inspiring #unique #solo #piano #Håkon #Skogstad