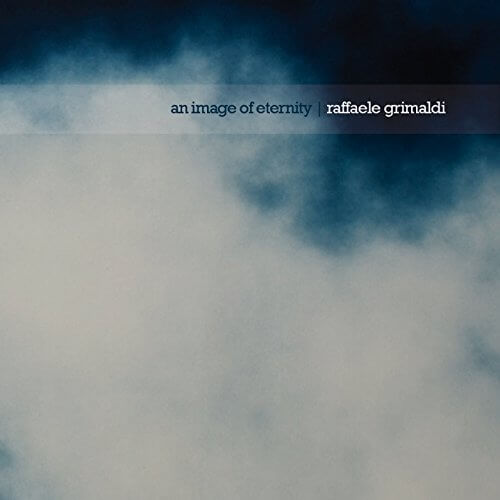 grandly sensitive piano Raffaele Grimaldi – AN IMAGE OF ETERNITY:  The best way to demonstrate Raffaele's unique ability to portray the power of the language of the keyboards is to show you a recent video of his performance on "Dans l'horizon"…

I have no doubt you will agree that this is one of the most expressive piano works you have ever listened to; it was (and is) a truly wonderful sonic experience for this reviewer… the kind of keyboard work many players (including myself) can only aspire to!
There are a total of fifteen grand and sensitive original compositions, though, so you may easily find a different piece that attracts your ears… Raffaele says (in the promo sheet) that he views music as something eternal, and on songs like the very powerful "An Ocean Beyond Your Secrets"… he deftly paints the power of the waves, and uses the length of the piece (9:44) to reach deep into the undercurrents of your emotional sea and help you find your own secrets – I particularly loved the "shifts" in rhythm and touch he uses to move the currents of passion that can never cease.  This is the most powerful piano piece I have listened to (yet) in 2017, and is my personal favorite of those presented… I would recommend (most strongly) that you listen to this one with your headphones on, so you can catch every little nuance Mr. Grimaldi explores.
The title track, which opens the album, "An Image Of Eternity", is also a most expressive adventure, and (I predict) will make it to the top of the charts around the globe… it doesn't hurt that he is using one of the best sounding keyboards on the market, a 2012 Fazioli concert grand piano F280 (n°2782074); it captures every overtone and amplifies it beautifully to keep your aural appendages totally engaged.  Lastly, I will say that if it's "intimate" you are yearning for, you will love "Blue Nightfall"… Raffaelle's sensitivity for the wonders of the universe just shines through brilliantly on this tune – I find myself listening to it over and over again!  I give this marvelous and creative album a MOST HIGHLY RECOMMENDED, with an "EQ" (energy quotient) rating of 4.99.  You can get more information by visiting the Raffaelle Grimaldi website.         Rotcod Zzaj

#grandly #sensitive #piano