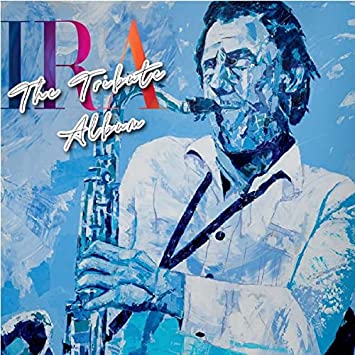 Wide alive tribute to Ira Sullivan Blue Road Records Studio Sessions Band – IRA THE TRIBUTE ALBUM:  I'm not always into tribute albums, but this wide alive tribute to Ira Sullivan is well worth the listen… in fact, you can listen to all ten tantalizing tunes by clicking the link below…
The splendid players in the band include Ira's son guitarist Brev Sullivan, and I (most strongly) recommend you SUBSCRIBE to Brev's YouTube channel, too.
The Blue Road Records Studio Sessions Band includes guitarist Leo Quintero, Brev, Miriam Stone on acoustic and electric guitars, bass by Javier Espinoza, keyboards & sax from Yainer Horta and drums/percussion from Kevin Abanto, and their lively style is just fantastic on Ira's tune "Circumstantial"… it starts off in a kinda' "slow groove" mode, but at about the 2:34 mark, they fly off into the stratosphere… DJ's are gonna' LOVE this tune, and will be plugging it into their playlists often!
I'm a big coffee drinker, and I can tell you right now that "Espresso Bueno", composed by Brev, will put you in the mood for twenty double-shots… high-energy playing by everyone… a genuine smoker.
If you're looking for something more in a "standard" jazz vein, you'll fall in love with "Our Delight"… don't get me wrong, though… standard (in this case, anyway) doesn't mean "slow"… far from it, this song truly swings!
The tune that captured my vote for personal favorite of the ten offered up is another Ira original, "Multimedia"… stunning and full of surprises for the entire 8:16 length… superb styles that cross many genres, too.
I give the players a MOST HIGHLY RECOMMENDED rating, with an "EQ" (energy quotient) score of 4.99.  Get more information on Brev's website.        Rotcod Zzaj
#Wide #alive #tribute #to #Ira #Sullivan #Blue #Road #Records #Studio #Sessions #Band