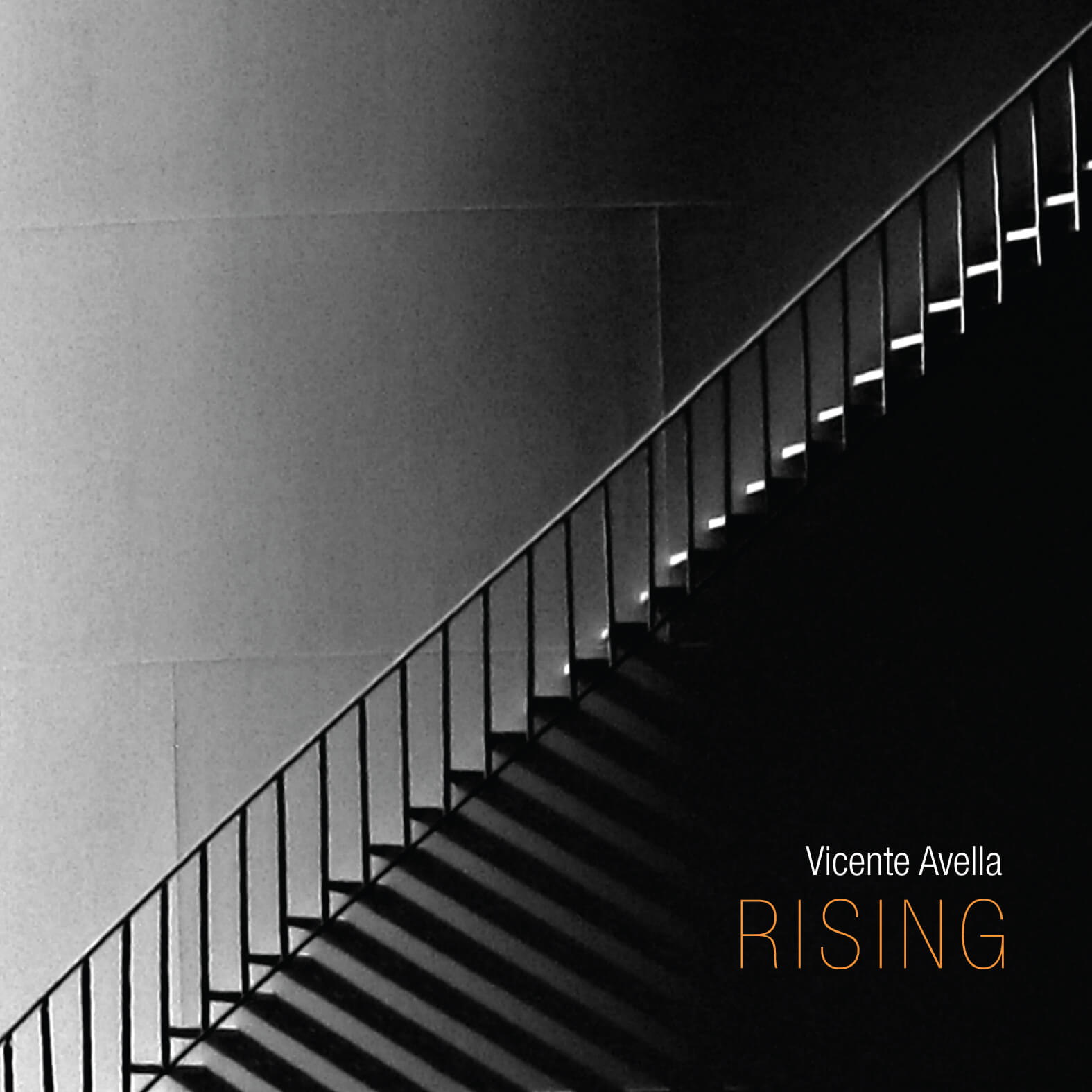 Vicente Avella stunning piano works Vicente Avella – RISING: It's been a while since I reviewed Vicente's stunning piano work (way back in issue # 133)… he got great marks from me on that album, but I can tell you that his latest release is even stronger… as you listen to pieces like the beautiful "Daybreak", you will hear why I say that… strings, bass, guitars, percussion and more enhance the emotional experience he is playing for you, and the great artists he worked with are all top-flight players in their own right (strings by Eclipse Quartet, bass from Tom Peters, guitars by Jim Lum, percussion from Brad Dutz and vocals by Kelci Hahn, Audra Nakane, Cindy Torroba and Kristin Soni)… a truly inspiring composition/performance.

When you hear the vocals kick in with full force on "Everything" (right at about the 2:25 marker), your spirits will rise to new heights… the song just soars in a very majestic way… I loved this one!
If you're more inclined towards pieces that allow you to immerse yourself in solitude, you're going to fall in love with the sublime aural environment Vicente creates on the 4:14 closer, "Turning Off the Noise"… a perfect way to end this excursion into joy.
The mixing for the album was actually done in Bolzano, Italy (with Michael Seberich), and from the descriptions Vicente provided in the promo sheets, it's clear that he loved the town, the people and the incredible experiences he had while he was there working on the album with Michael… the results of their work together are quite amazing, as you'll best hear on my personal favorite of the eleven songs offered up for your listening pleasure and spiritual enhancement… the "bright" tones Vicente brings to life on the 8:57 "For Always" are only a part of the emotional joy you will experience… what made this piece (most) special for me is the intricate and well-developed "pacing" of the composition… when you put that all together with the wonderful string work, it's one of the most amazing songs I've listened to (yet) in 2018.
I give Vicente and his folks a MOST HIGHLY RECOMMENDED, with an "EQ" (energy quotient) rating of 4.99 for this splendid aural excursion.  Get more information at the Vicente Avella website.        Rotcod Zzaj
#Vicente #Avella #stunning #piano #works