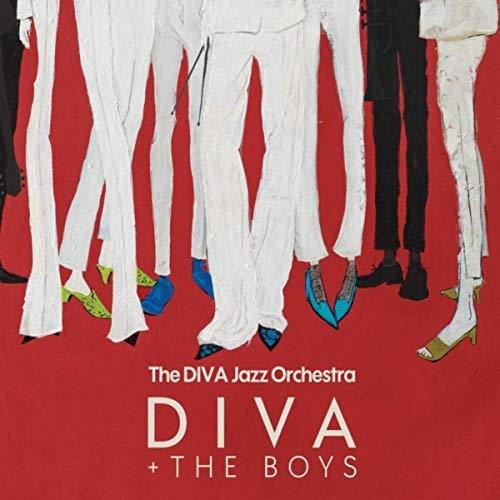 Untamed swingin' jazz The Diva Jazz Orchestra – DIVA + THE BOYS:  Soloists featured on this untamed swingin' jazz album include Claudio Roditi, Ken Peplowiski, Jay Ashby, & Marty Ashby, and these folks KICK the jazz jams OUT, folks… though I didn't find any LIVE videos of their performances (hint! hint! – it would be splendid to see some live videos from the album on the next round), all the tunes from this album are available when you SUBSCRIBE to The Diva Jazz Orchestra topic channel on YouTube… I did.
The album is based on LIVE performances, and has superb tunes like the high-energy opener, Benny Goodman's "Slipped Disc"… jazz fans everywhere will be hitting "replay" on this one… I predict that it will be getting some HUGE airplay on jazz stations 'round the globe!
Another song that had me snappin' fingers & tappin' toes is an original from Jay Ashby, "Deference to Diz"… it will put you in a light-hearted jazz mood from the very opening note to the last bar… ultra-hip & totally cool jazz for everyone.
Drummer Sherrie Maricle leads DIVA, and her energy is remarkable on cuts like my personal favorite of the eight offered up, "Bucket O' Blues", which closes the album with just the right amount of excitement… I just LOVED this tune!
I give The Diva Jazz Orchestra & all the guest musicians a MOST HIGHLY RECOMMENDED rating, with an "EQ" (energy quotient) score of 4.98 for this great album.  Learn more about these great players on The Diva Jazz page.       Rotcod Zzaj
#Untamed #swingin' #jazz #The #Diva #Jazz #Orchestra