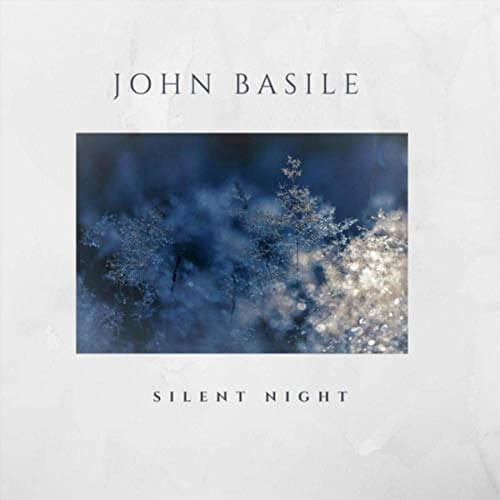 Timeless inspired holiday songs John Basile – SILENT NIGHT:  "Regular" readers here (if there is such a thing, lol) know that I've been disinclined towards holiday albums, but when one as brilliant as this from guitarist John Bisile hits my mailbox, it's impossible not to enjoy it… though I couldn't find any "LIVE" songs from this new album, here's one from about three years ago that gives you some "up close & personal" time with John…
…be sure to SUBSCRIBE to John's YouTube channel, where you'll find many more mellow videos to enjoy… I did it right away.
John's ultra-cool interpretation of the classic "Baby It's Cold Outside" is definitely different than any you've ever listened to… I especially like the way he wove string sounds in, around, under & through his giantly gentle guitar!
There's an almost "Latin" feel on his rendition of "Silver Bells" that will have you dancin' through the snow on your way to the celebrations… the keyword here is "lively", to be sure.
If you're thirsting for something a bit more in the "mellow zone", you'll find John's performance on "A Child Is Born" particularly inspiring… I predict this 3:20 gem will be getting huge amounts of airplay on stations 'round the globe!
Of the dozen songs John offers up for your holiday enjoyment, I found the opener, "God Rest Ye Merry Gentlemen", was my personal favorite… you'll find yourself listening over & over to this stunning piece, I've no doubt.
I give John a MOST HIGHLY RECOMMENDED rating, with an "EQ" (energy quotient) score of 4.98… get more information about this intriguing guitarist on John's website.             Rotcod Zzaj
#Timeless #inspired #holiday #songs #John #Basile