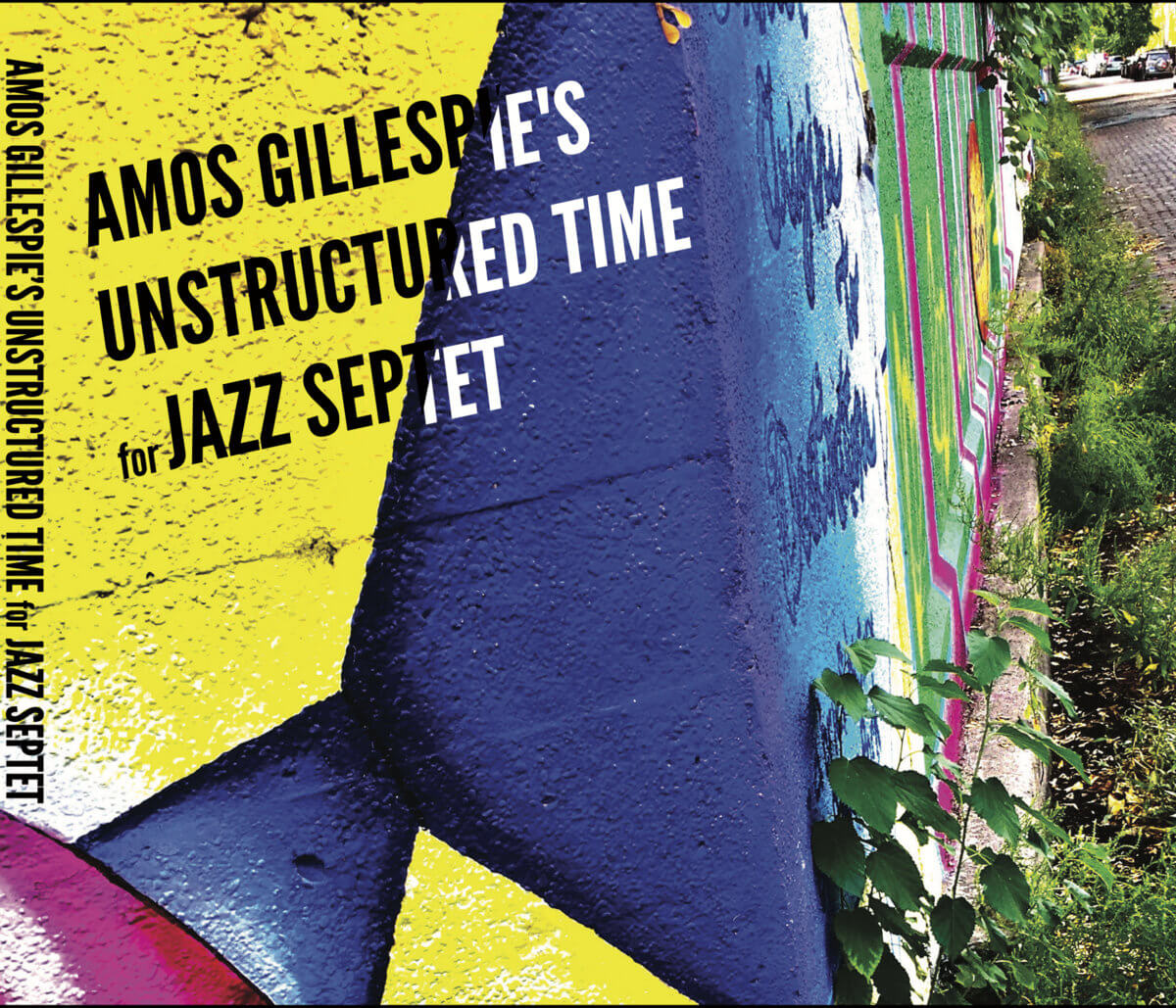 Stunning jazz septet Amos Gillespie – UNSTRUCTURED TIME:  This February 2022 release from alto sax player and leader Amos is the most stunning jazz septet I've heard in a long time… you can actually watch the entire performance (including the player list) in the video below…
If you enjoyed that as much as I did, you'll certainly want to SUBSCRIBE to Amos's YouTube channel, too.
I instantly fell in love with Alexandra Olsavsky's magic vocal on the 4:36 "Deconstructed", and have no doubt you will too… jazz DJ's across the globe will be choosing this one for their playlists!
You'll "feel" the freshness of Amos's innovative composition skills as you listen to "Fewer Words"; swirling and spontaneous jazz that gives you a delightful perspective on today's often troubling events.
I thoroughly enjoyed the highly creative "Tangerine Road"… inspired playing in "straight-ahead" jazz mode will make it a tune you'll be coming back to often via your replay button!
If any jazz original will make you feel the energy of "getting back to normal, it's the 4:11 closer, "Juiced"… I had no difficulty in choosing this superb track as my personal favorite of the nine offered up… great recording/playing that's chock full o' life.
I give Amos and all his players a MOST HIGHLY RECOMMENDED rating, with an "EQ" (energy quotient) score of 4.99.  Get more information on Amos's BandCamp page for the release.                                 Rotcod Zzaj
#Stunning #jazz #septet #Amos #Gillespie