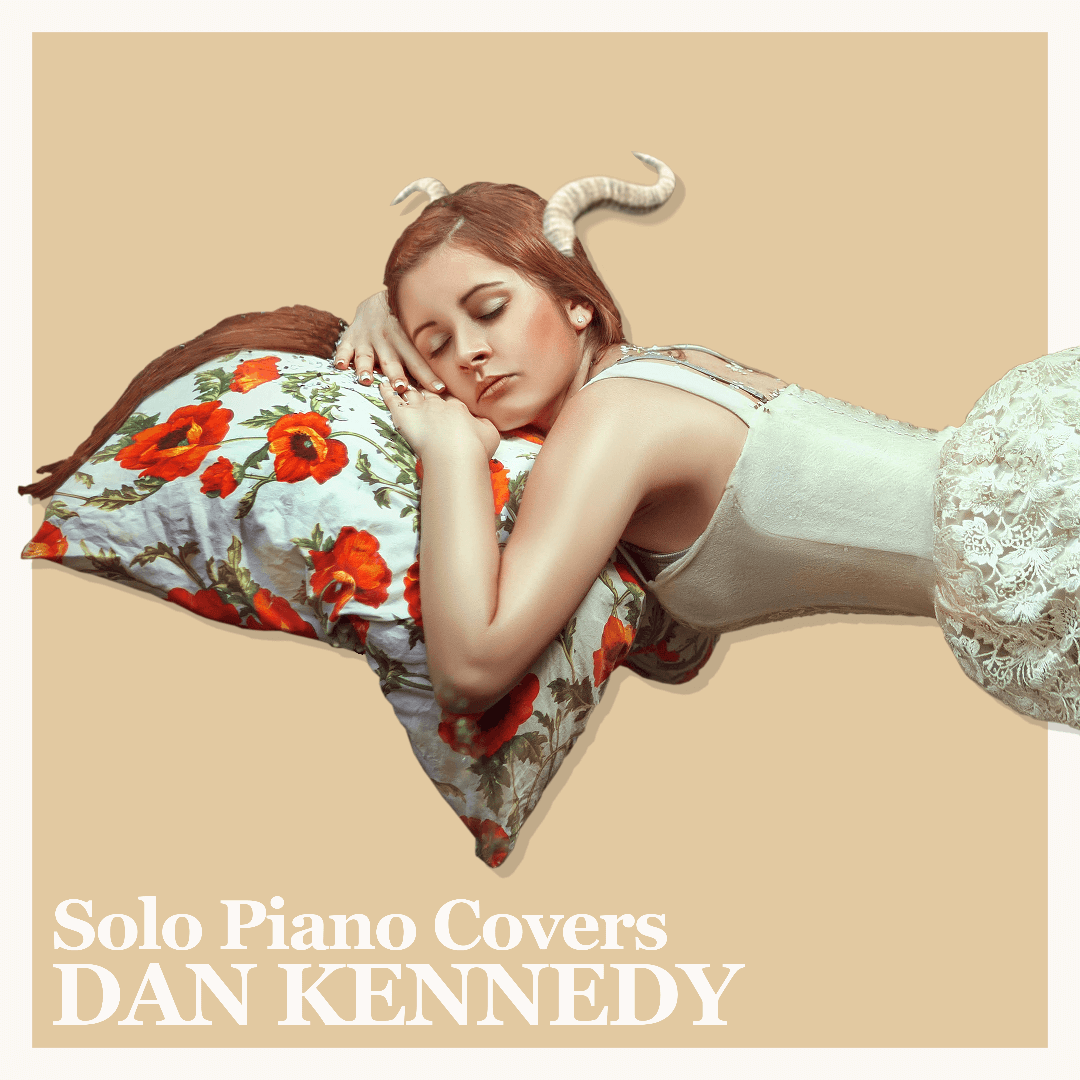 Soul stirring solo piano Dan Kennedy – SOLO PIANO COVERS:  Dan's new solo piano is a bit of a departure from the last album I reviewed from him, "Mountains Made of Shadow Anthems Made of Light"… his new release features him on soul stirring solo piano doing cover tunes (something I don't believe he's done before).  Watch him in an earlier performance of "Sweet Rain" to get an idea of his playing style…
You'll find many more enchanting performances to enjoy when you SUBSCRIBE to Dan's YouTube channel, too.
Dan's performance of Sarah McLachlan's "Angel" is one of the best renditions of the song I've ever listened to… DJ's everywhere will be selecting this tune for frequent airplay, I've no doubt!
You won't find a more captivating cover of Tracy Chapman's "If Not Now…" than Dan offers up for you… your emotions and memories will be stirred – be sure to listen to this piece with your headphones on.
The range of classic sounds Dan infuses into the songs from artists we've all enjoyed over the years is broad, and his playing is full-bodied, especially on tunes like Willie Nelson's "Always On My Mind"… I've no doubt Willie will be proud to hear it!
It was (unquestionably) "Hold Me Now", by Thompson Twins, that got my vote for personal favorite of the ten tunes Dan offers up… Dan's piano is both inspiring and full of brilliant overtones.
I give Dan a MOST HIGHLY RECOMMENDED rating, with an "EQ" (energy quotient) score of 4.98 for this fine solo piano adventure.  Get more information on Dan's website as it becomes available.                      Rotcod Zzaj
#Soul #stirring #solo #piano #Dan #Kennedy