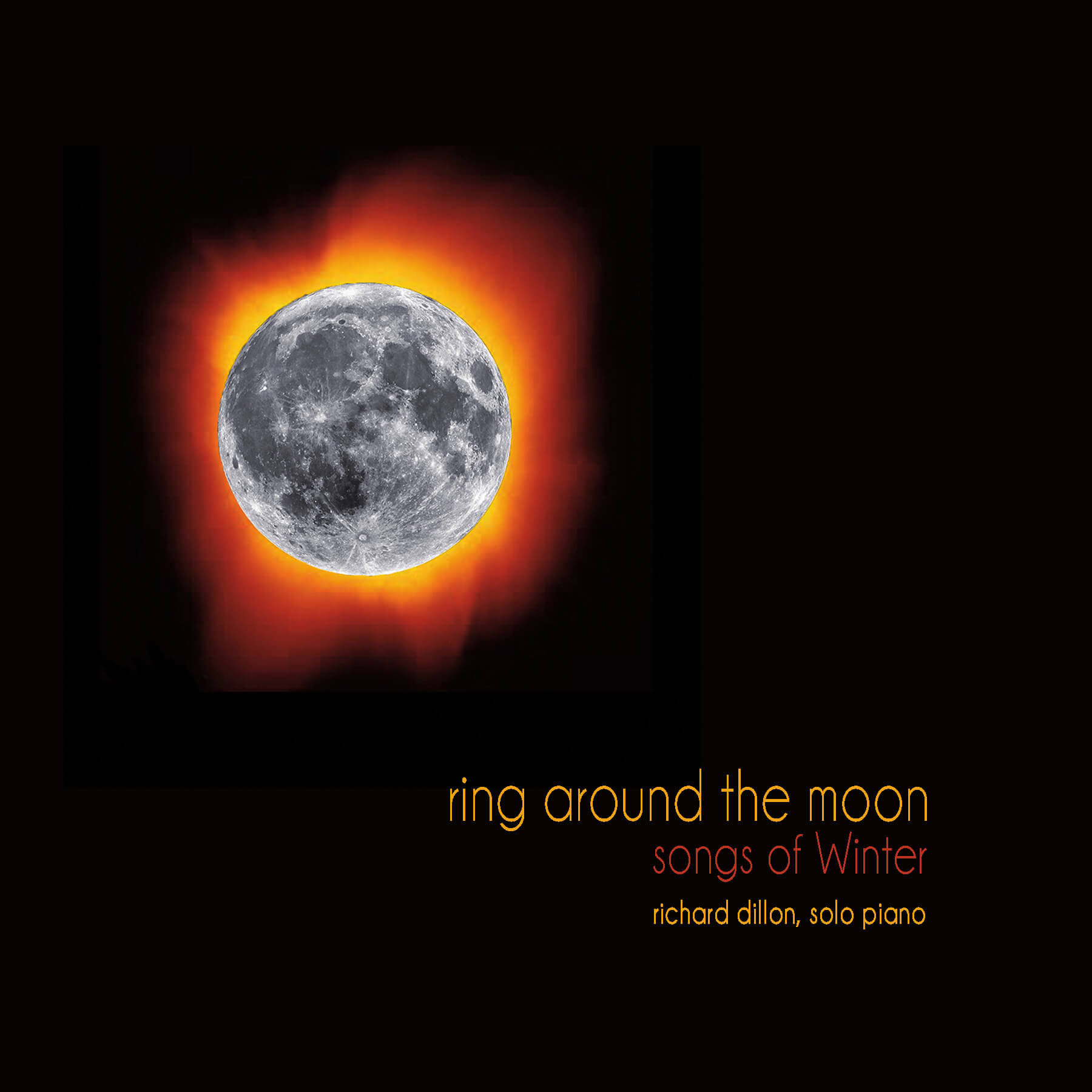 Richard Dillon serene winter solo piano Richard Dillon – RING AROUND THE MOON: The serenity Richard projects through his rich keyboard playing is a perfect compliment to serene winter days… I've reviewed a lot of his piano work lately, most recently for his "Irish Mist" album, and must tell you that if you're looking for music that inspires, even in the darker seasons – this album is it, folks… just listen to the beautiful "December Sunset", to hear why I'm so pleased to hear this… he has a very unique way of enhancing the lower registers… listen closely at (right about) the 3:28 mark on this song… the overtones seem to last eternally… pure beauty!

Something that many of us (up here in the Pacific NW) often do is to think about getting to warmer climes when Winter sets in, and nothing captures those thoughts more effectively than Richard's "Dreaming of Hawaii"… you can almost see those breeze-blown grass skirts… since Richard is from Seattle, we share common ground on these dreams.
If you are seeking music that brings back pleasant and inspiring moments in your life, you will totally enjoy the 3:33 closer, "Hot Cocoa By the Fire"… what I hear shining through on this piece (more than anything else) is the spirit of sharing, something we all could use (much) more of these days… Richard's "pacing" on this piece is what makes it so magic, I believe.
Of the thirteen original compositions on the release, it is the 5:04 opener (& the longest piece on the album), "Groundhog Saw His Shadow", that (easily) gets my vote for personal favorite… anticipation is brought to the forefront through Richard's skillful mastery of his keyboard on this excellent piece of music.
I give Richard high marks again, as I have on all his other releases we have received for review… in fact, I give this one a MOST HIGHLY RECOMMENDED, with a (perfect) "EQ" (energy quotient) rating of 5.00… meaning he also gets a "PICK" for "best seasonal piano works".  Get more information about Richard at his ABOUT page.    Rotcod Zzaj
#Richard #Dillon #serene #winter #solo #piano