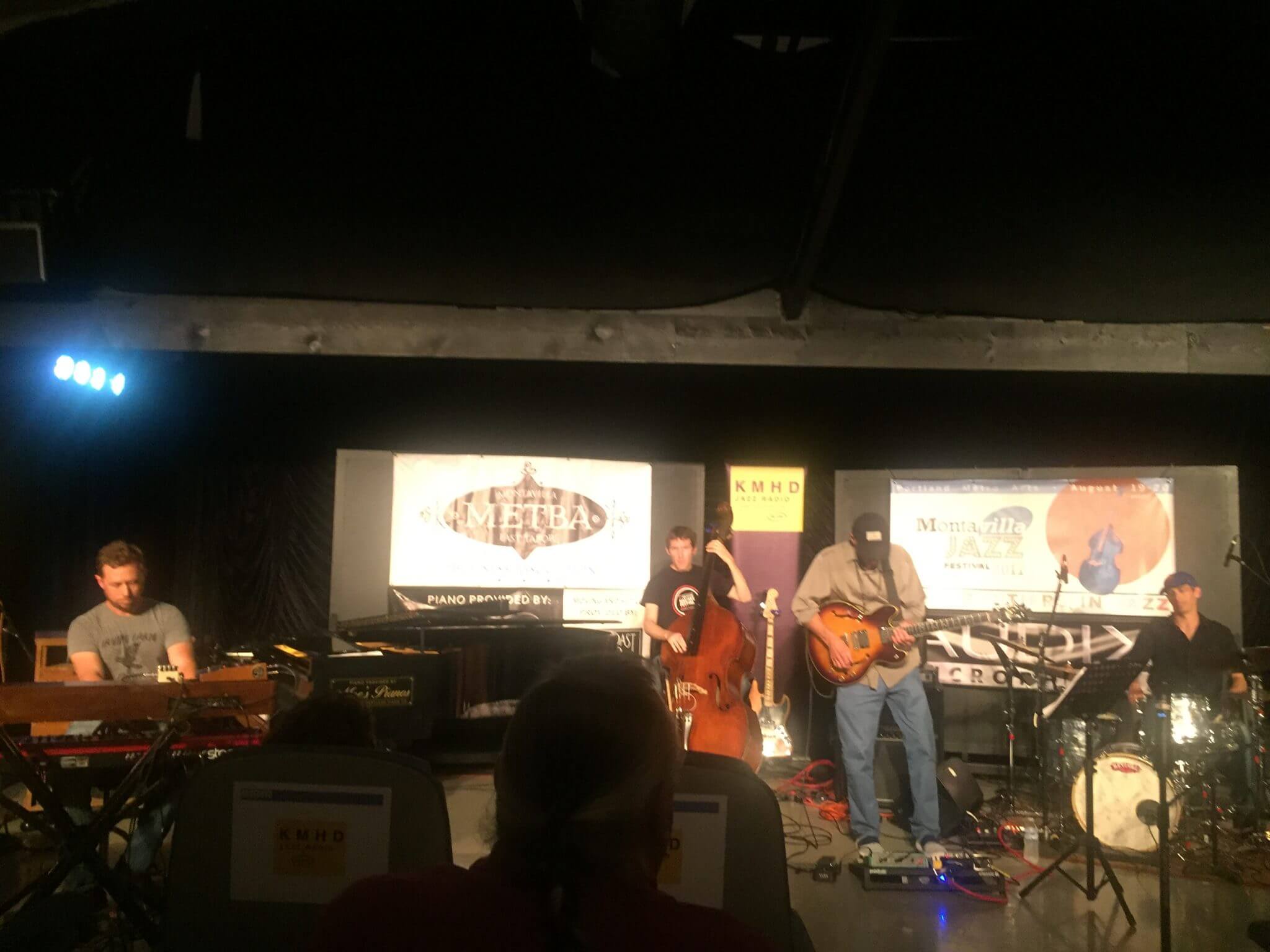 Montavilla Jazz Festival Day 1, Act 2 – TRIO SUBTONIC WITH DAN BALMER:  Galen Clark, the keyboardist for this high-talent krew, is the leader for Trio Subtonic, with Bill Athens doing bass and Russ Kleiner on drums… they are joined by a guitarist named Dan Balmer, and they ROCK the HOUSE, folks!  This is another new group for me, though they play in a lot of venues around Portland (you can check out some of their performances on YOUTUBE, too); I expect that's because they truly know how to establish a groove & RIDE it…you'll hear & feel that when you watch the short video I captured during their performance, below…

It was easy for me to fall in love with the performance style Dan has, in part because he reminds me of another favorite player of mine (Davey Williams, who I've had the privilege of performing with back in the good old days)… & Dan's guitar meshes together perfectly with the rest of Trio Subtonic… an excellent band that really has it together!
I didn't see anyone attempting to dance, but it wouldn't have surprised me in the least… their greatest strength is being able to get down deep into a groove & keep it moving the whole way through, & Dan's highly entertaining performance made this group one of the best I saw & heard during the 2017 Montavilla Jazz Festival.