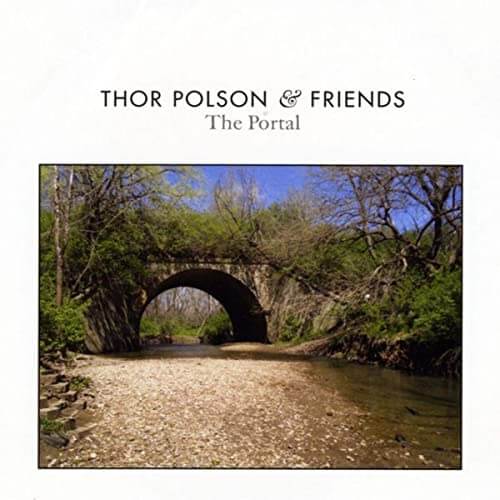 Memorable piano jazz memories Thor Polson – THE PORTAL:   My first experience with Thor's excellent music gives most memorable piano jazz memories, without doubt.  Eight originals and two other stunning pieces make for a forty minute album that will stay active in your collection for years to come.  Though I didn't see any LIVE performances on the Thor Polson – Topic channel, you can find the entire album there (or just click below to visit)…
Thor has a whole host of high-talent players with him on the album… you can visit his website to see the player list… one of the most striking tunes is the 4:23 "Crescent Beach"… a wonderful "beach sound" intro segues very nicely into a drum intro with piano and horn joining in right away… perfect length tune for DJ's to plug in to their playlists frequently!
There's some excellent flute work on "Lamento", dedicated to vibraphonist Blair Martin… Thor's piano is full of life and the joy of it on this excellent performance.
I just loved the vocal on "Threnody", and I have doubt you will, too… perfect counterpoint to Thor's perfectly paced piano… it's already spinning on my player over and over (and OVER) again!
Of the ten totally tantalizing tunes Thor offers up for our jazz journey, it was easy to make my choice for personal favorite… "Beyond Pettus Bridge: A Dream Deferred"; it's Thor's dedication to "all of the people who suffered and died during the civil-rights movement of the 50's, 60's, and beyond"… this one will MOVE you, folks.
I give Thor and all his players a MOST HIGHLY RECOMMENDED rating, with an "EQ" (energy quotient) score of 4.98.  Get more information on Thor's website.      Rotcod Zzaj
#Memorable #piano #jazz #memories #Thor #Polson