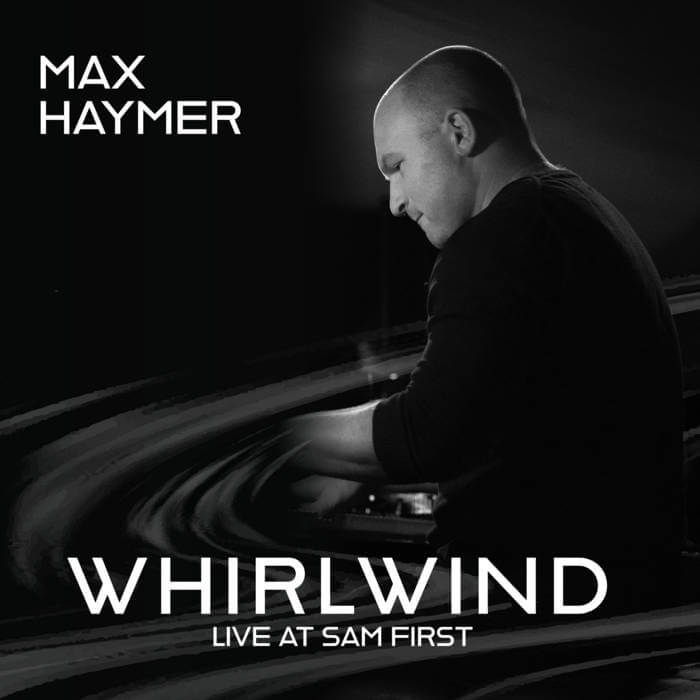 Highly energetic jazz piano Max Haymer – WHIRLWIND LIVE AT SAM FIRST:  I can tell you right now, you won't find more highly energetic jazz piano than Max plays for you on this 15 October, 2020 release… I fell instantly in love with it… I didn't see any LIVE videos from this trio (Max Haymer – Piano; David Robaire – Bass and Dan Schnelle – Drums) posted, but suggest you watch this great video of Max first…
…I also suggest you SUBSCRIBE to Max's YouTube channel (I did) if you love jazz piano performances that are stunning.
One of the (absolutely) BEST jazz piano pieces I have listened to (yet) in 2020 is "Proof Of Evil" (samples not up yet, but they will be soon)… what truly stands out on the piece is how stunningly tight the trio is… every single note is intricately tied up with each of the other players… I predict this tune will be getting MASSIVE airplay!
A bit more laid-back in style is the robust opener, "So in Love"… if you're a dedicated piano jazz fan, you will be listening to this one over and over (and OVER) again.
I had no trouble deciding what my personal favorite of the nine beautiful jazz jaunts was going to be… "Gold Plated Dime" has the kind of pizazz that will make it one of those "new jazz standards"… the changes are just unbelievable… you won't soon forget this masterful jazz performance!
I give Max and his players a MOST HIGHLY RECOMMENDED rating, with an "EQ" (energy quotient) score of 4.99… get more information on Max's Bandcamp page for the album.                Rotcod Zzaj                         
#Highly #energetic #jazz #piano #Max #Haymer