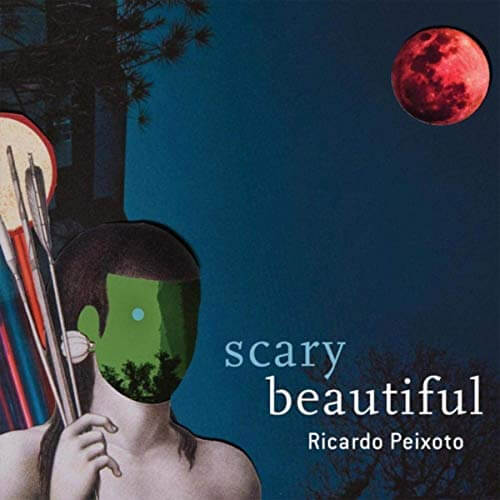 Exquisitely beautiful cross cultural guitar beauty Ricardo Peixoto – SCARY BEAUTIFUL:  Something  that always puts an artist in a "good light" for me is when the compositions they offer up are originals… on Ricardo's exquisitely beautiful cross cultural guitar album, all ten songs are penned by him.  All you need do to be convinced of that is listen to the title track, "Scary Beautiful"… strings are woven intricately between his masterful guitar performance… a tune full of life and the love of living it.
You'll find your ears loving Ricardo's light-hearted approach to guitar improvisation on songs like "Morro da Paixão"… he has lots of high-talent players with him too… the list is far to long to itemize here, so visit his website to see who was with him.
One of the most mellow & laid-back guitar performances I've heard (yet) in 2019 is the beautiful "Pixinguinga"… the recording is pure and flawless – but, listen to this album (at least for the first 'round) with your headphones on, so you can catch every little nuance… I predict this song will be getting some MAJOR airplay 'round the globe!

The "scary" part of the album title is best represented by my personal favorite of the ten offered up, "Santos e Demônios"… I just LOVED the interaction between Ricardo's guitar and the flute on this piece.
Any way you listen to it, Ricardo's album merits my MOST HIGHLY RECOMMENDED rating, with an "EQ" (energy quotient) score of 4.98.  Get more information about this intriguing and talented guitarist on Richard's website.       Rotcod Zzaj
#Exquisitely #beautiful #cross #cultural #guitar #beauty #Ricardo #Peixoto