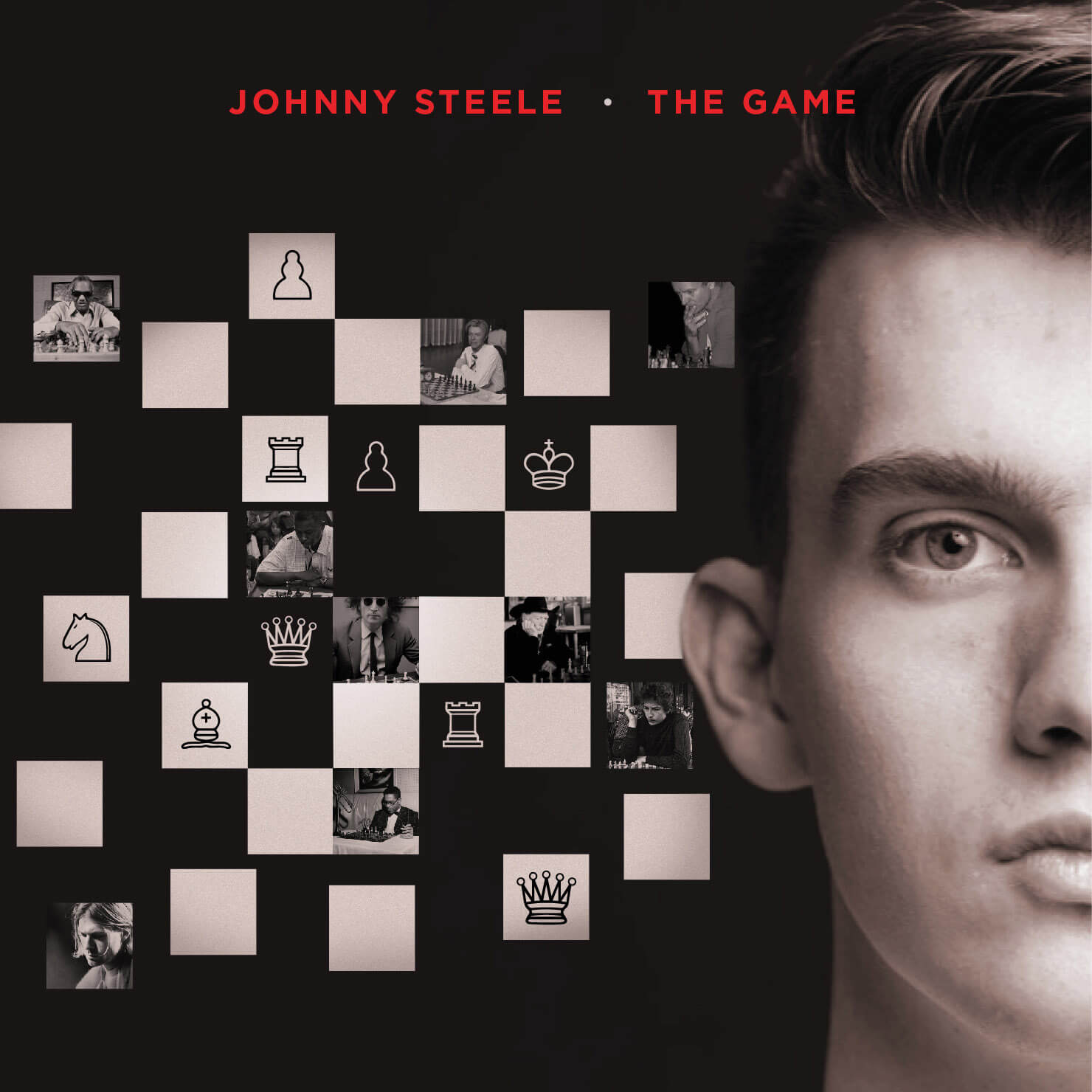 Delightfully dynamic jazz drums Johnny Steele – THE GAME:  While this is my first listen to Johnny's delightfully dynamic jazz drums, he'll be on my playlists for many years to come, I've no doubt… first check out the opening track for this delicious album…
You can also enjoy more of Johnny's talent when you SUBSCRIBE to his YouTube topic channel.
Complimenting Johnny's delicious drumming, you'll also hear saxophonist Chris Bittner, pianist Esteban Castro, and bassist Cole Davis… on tunes like "Bowie", Esteban's piano paints amazing images of improvised brilliance that will hold you absolutely spellbound… in Johnny's own words, the album and the songs "is in reference to the mental game that you find yourself in when engaged in improvisatory scenarios – in music or in chess."!

Chris leads off on "The Prodigy" with high-energy reed work that will have you spinning this track – a LOT… great interplay between all the players on this high-energy performance.
We hear about Bob Dylan's "chess fantasy" on the beautifully crafted "Dylan's Dream"… Johnny's pacing (along with the rest of the players, of course) is absolute perfection on this insightful tune!
There was no question in my mind that Johnny's intricate drumming on the 4:38 "Can We Turn The Lights On" would be my choice for personal favorite of the dozen tunes offered up for this distinctive album… an amazing set of performances.
I give Johnny and his players a MOST HIGHLY RECOMMENDED rating, with an "EQ" (energy quotient) score of 4.99 for this excellent jazz adventure.  Get more information on Johnny's website.            Rotcod Zzaj
#Delightfully #dynamic #jazz #drums #Johnny #Steele