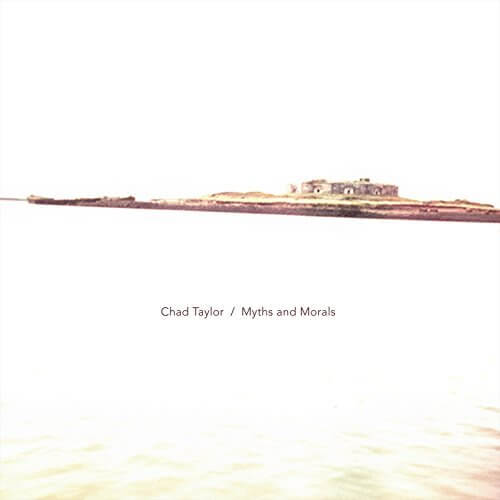 Chad Taylor stirring creative drum works Chad Taylor – MYTHS AND MORALS:  Put your ears on HOLD, folks… make room for one of the most forward-looking and creative drummers you will ever listen to… though the audio samples aren't quite ready yet (the official release is on May 11th, 2018), works like the (short, 1:44) opener & bonus track, "Simcha" (featuring Elliot Bergman on electric kalimba), is just amazing, and will whet your appetite for more – it certainly did mine!  One thing that's very important is that you set aside a full hour, and listen to this (at least on first sitting) with your headphones on… there are nuances you will miss unless you do that!
A truly good way to "get a taste" of just how intricate Chad's drums, percussion and Mbira (thumb piano) playing are is to listen through the song "Phoenix" via the Bandcamp widget below..

…the cymbal work on this tune is just SPLENDID… please NOTE that you can also PRE-order via Bandcamp!

From my own days as a performing improvisor, I know that what Chad says about the goal of improvisation is ever so true… "I try to get to the unknown in every musical experience I have.", and "be strong, and learn to be comfortable with being uncomfortable"… you'll hear just how deeply he's able to delve into that unknown on my personal favorite tune from the album… "Island of the Blessed" moves through it's whole 9:05 length (the longest performance on the album) with a very strong sense of exploration; the movements he takes you through are among the most creative I've ever heard… in fact, Chad does that so well that I believe his album should easily win an award.
I give Chad a MOST HIGHLY RECOMMENDED, as well as a (perfect) "EQ" (energy quotient) rating of 5.00 – meaning he also gets my "PICK" for "most creative drum/percussion album".  Follow up and get more information via Chad's website.  You can also get more information from the EARS&EYES RECORDS label site, where this album is being released.  Rotcod Zzaj
*Chad #Taylor #stirring #creative #drum #works