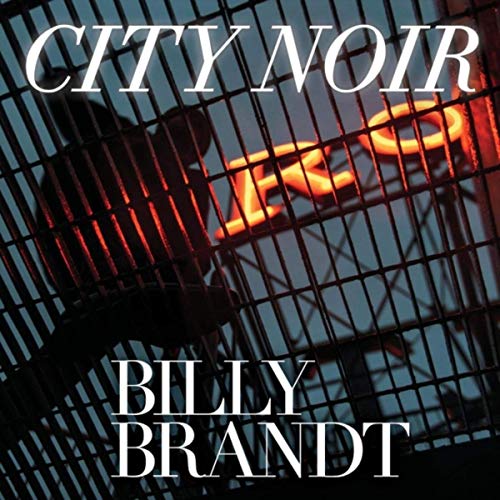 Superb Noir jazz vocals Billy Brandt – CITY NOIR: Comparisons have been made to singers & storytellers like Tom Waits, & while that's cool, what Billy's superb noir jazz vocals take me back to is one of my own vocal/spoken-word heroes, Gil Scott-Heron… you can get a an intimate view of Billy's ultra-hip performance style in the excellently produced trailer video for the title track, "City Noir"…
…since he's just up the road from me (in Seattle), I've asked the promoter to see what we can do to get me up there to do a LIVE SHOW review for his penetrating jazz vocal works… in the meantime, be sure to SUBSCRIBE to his YouTube channel to watch more of this highly creative genius.
The players Billy chose to bring his vocals to life are just KILLER (Brian Monroney guitar & vibes; Chris Symer acoustic bass; Alexey Nikolaev sax; Tim Kennedy piano; Jeff Bush percussion; Brad Boal drums & bongo, with Kelly Ash & Darelle Holden backup vocals), especially on MOVIN' tuneage like the 4:09 swinger, "Gonna Be Those"… I totally dug Tim's keyboards on this tune… I predict this one will be getting some MAJOR airplay on jazz stations 'round the globe, folks!
A cute little song like "Tango Happiness" takes the album in a somewhat different direction – images of smoky low-light bars in late-night settings will invade your head – to the point that you'll be spinning this track over & OVER again… I loved this one.
It was really EASY to pick my personal favorite of the eight superb tunes Billy offers up for your jazz joy… "Frances Doesn't Care for the Blues" is just as seductive as some of those ol' Bogey/Bacall movies we've all thrilled to… I wouldn't be (at all) surprised to see this song nominated for (& WINNING) an award!
I give Billy & his high-talent players a MOST HIGHLY RECOMMENDED rating, with an "EQ" (energy quotient) score of 4.99 for this top-of-the-line jazz vocal release.  Get more information on Billy's website.        Rotcod Zzaj